Novel delivery of gene therapy may eliminate need for complex retinal surgery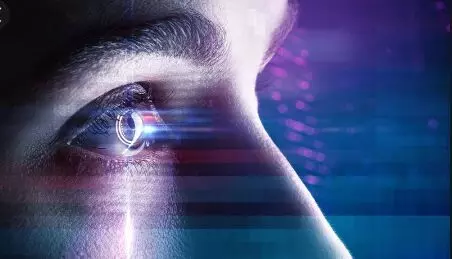 In a first of its kind study, researchers have introduced a novel mode of transscleral viral delivery that can be performed without vitreoretinal surgery, with focal or diffuse transgene expression patterns suitable for different applications.

In this new method of ocular gene delivery in rhesus macaques published in

Molecular Therapy Methods & Clinical Development

,

transscleral microneedles were used to inject AAV8 into the subretinal or suprachoroidal space, a potential space between the choroid and scleral wall of the eye.
It is well documented that adeno-associated viral (AAV) vectors have been instrumental in the development of ocular gene therapies for treating inherited retinal diseases and complex degenerative retinal conditions for a long time.
Based on the facts that AAVs are nonpathogenic, replication-deficient, and exhibit low immunogenicity, many current retinal gene therapy protocols employ subretinal injection of the AAV vector, which involves vitrectomy surgery and insertion of a cannula through the retina to create a retinotomy to deliver the viral particles to photoreceptors and/or underlying retinal pigment epithelium (RPE). However, the technique is more difficult and subject to potential complications of vitrectomy surgery such as a retinal tear, retinal detachment, the need for more eye surgery, cataract, intraocular pressure abnormalities, and intraocular infection.Further this procedure requires an operating room with a surgical microscope, access is costly for patients and repeated treatments are difficult.
To overcome these limitations, Glenn Yiu et al at the Department of Ophthalmology & Vision Science, University of California, sought to undertake a novel study in 24 nonhuman primate model i.e rhesus macaques with the use of transscleral microneedles to deliver AAV vectors to the subretinal or
suprachoroidal
space. Animals were scheduled for in vivo fluorescence retinal imaging by scanning laser ophthalmoscopy (SLO) to measure GFP expression at 1 week, 1 month, and 3 months after AAV8 injection, followed by necropsy for histological analysis of choroidal space.
The researchers observed the following key facts.
• The suprachoroidal AAV8 produces diffuse, peripheral expression in retinal pigment epithelial (RPE) cells, but it elicited local infiltration of inflammatory cells.
• Transscleral subretinal injection of AAV8 using microneedles leads to focal gene expression with transduction of RPE and photoreceptors and minimal intraocular inflammation.
• In comparison, intravitreal AAV8 shows minimal transduction of retinal cells, but elicits greater systemic humoral immune responses.
• Without systemic immunosuppression, suprachoroidal AAV8 also elicited local infiltration of inflammatory cells in the outer retina and choroid, but less vitreous inflammation or systemic humoral immune responses.P
"Our results demonstrate distinct expression patterns of subretinal and suprachoroidal AAV delivery using transscleral microneedles that may be suitable for different potential applications of retinal gene therapy, and they highlight the immune consequences of AAV exposure to different ocular compartments bordering the blood-retinal barrier (BRB). These findings suggest that suprachoroidal AAV injections may be a promising, novel route for ocular gene delivery if the potential immune complications of this technique can be adequately addressed." concluded the authors.
Source: Molecular Therapy Methods & Clinical Development
For the full article follow the link: doi.org/10.1016/j.omtm.2020.01.002
Source : Molecular Therapy Methods & Clinical Development