Open-angle glaucoma patients at lower risk of dementia compared to general population: Study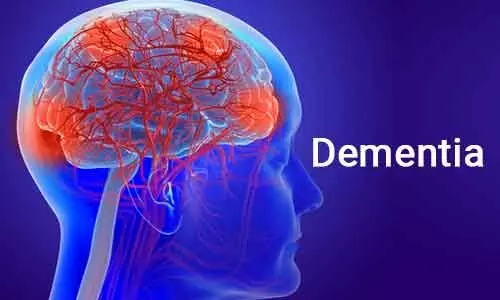 In a recent development, researchers have highlighted that the risk of developing dementia or Alzheimer disease , (AD ) was decreased in open-angle glaucoma patients compared with the general population.The findings of the study was published in Journal of Glaucoma.

In this population-based study of 509 open-angle glaucoma (OAG) patients over a 36-year period, researchers identified a decreased rate of developing dementia compared with the rate in the general population.
Considerable interest has grown in recent years over the potential relationship between POAG and AD. This has important implications for understanding disease pathophysiology in the two conditions, and may provide insights into whether existing drugs against targets in one disease (eg, antiamyloid-β drugs) may be effective against the other disease. Ongoing laboratory and clinical trials in this area have been reviewed recently, including strategies based around targeting plaque formation, inflammation, oxidative stress and neuroprotection. In addition, considerable interest has grown in the potential for using retinal changes as a biomarker for AD.Finally, a positive association might also suggest that patients diagnosed with one condition should be screened for the other.
However, definitive evidence for an epidemiological association has been lacking. Several studies have observed increased prevalence of glaucoma in patients with AD, though methodological weaknesses and small study sizes may limit their interpretation. By contrast, other studies have suggested that patients with POAG are not at increased risk of developing AD.

With this background, the team undertook the current study to determine the incidence of dementia and Alzheimer disease (AD) among patients with OAG. All residents of Olmsted County, Minnesota (≥40 y) who were diagnosed with OAG between January 1, 1965 and December 31, 2000, were eligible for inclusion in this study. A total of 509 patients were included over the 36-year period. The cumulative probability of developing dementia was calculated and compared with the population risk of dementia.
Data analysis revealed some interesting facts.
Of the 509 patients included, 300 (58.9%) were female, the median age was 67.5 years, and 278 patients (54.6%) had primary OAG. Other subgroups were pseudoexfoliation in 15.1%, treated ocular hypertension in 14.1%, normal tension glaucoma in 10.6%, and pigmentary glaucoma in 5.5% of the patients.
Respectively, 118 (23.0%) and 99 (19.4%) patients developed dementia and AD. The 10-year cumulative probability of developing dementia and AD was 12.0% and 9.9%, with a 95% confidence interval of 9.3%-15.3% and 7.5%-13%, respectively.
The observed 10-year incidence of dementia and AD were significantly lower than the expected population incidence (19.0% and 19.0%; P<0.001).
Older age at diagnosis of glaucoma was a strong predictor for the development of dementia by multivariate analysis (hazard ratio: 3.31, 95% confidence interval: 2.61-4.20, P<0.001).
"These data provide evidence that there is no positive association between POAG and AD. However, a weakly positive association was found between POAG and vascular dementia. Vascular risk factors may be responsible for this relationship, particularly in the context of NTG. People with dementia in England are substantially less likely to receive a subsequent hospital diagnosis of POAG. Any potential deficit in glaucoma care for these vulnerable individuals needs to be examined and addressed in the near future."the team concluded.
For the full article follow the link:doi: 10.1097/IJG.0000000000001774
Primary source: Journal of Glaucoma
Source : Journal of Glaucoma