SARS-CoV-2 viral genetic material presence in aqueous humor of asymptomatic individuals: AJO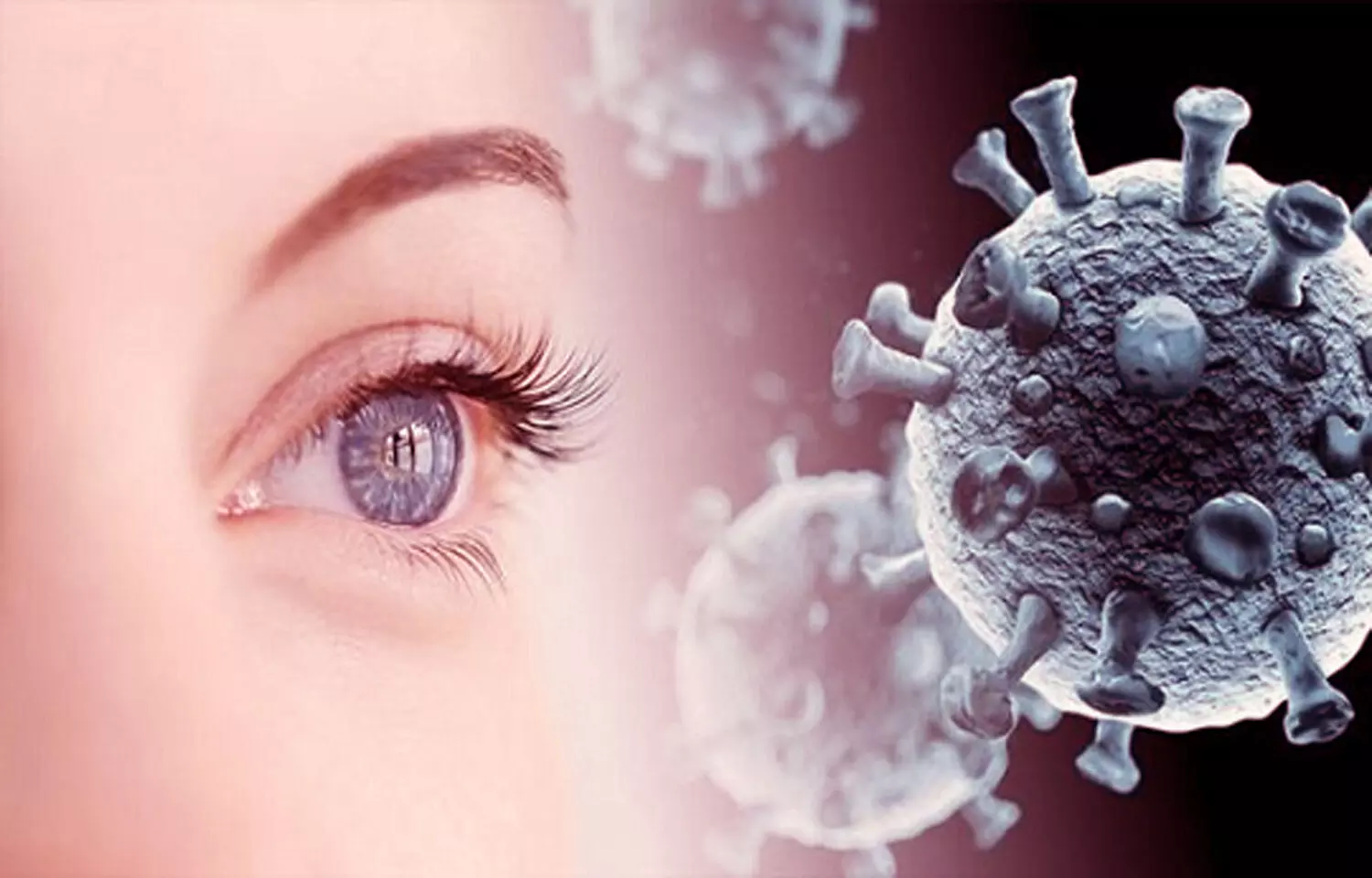 Coronavirus disease 2019 (COVID-19), caused by severe acute respiratory syndrome coronavirus 2 (SARS-CoV-2), is associated with a spectrum of pathological changes. Changes include anosmia, cough, fever, respiratory distress, and death in severe cases.

While initial attention to the ocular milieu in patients infected with SARS-CoV-2 was directed to the ocular surface, recent reports have demonstrated evidence of viral ribonucleic acid (RNA) and proteins within the anterior segment, suggesting that SARS-CoV-2 may enter the eye and that viral proteins may remain in the intraocular space after viremia has ended.
Although guidelines for hospitals and ambulatory surgical centers (ASC) continue to evolve during the ongoing COVID-19 pandemic, patients undergoing elective cataract surgery and other anterior segment surgeries must generally be asymptomatic and/or demonstrate evidence of a negative result for nasal swab tests for SARS-CoV-2.
Ellen H. Koo and team conducted a study that assessed aqueous humor of patients undergoing elective ophthalmic surgery in Florida, a state with a relatively high prevalence of COVID-19 in the United States, for presence of SARS-CoV-2.
It was a Prospective cross-sectional study. All patients undergoing anterior segment surgery at an ambulatory surgical center (ASC) belonging to a tertiary academic center in South Florida during a 102-day period between June and September 2020 received nasal swab testing for SARS-CoV-2 and underwent a relevant review of symptoms prior to surgery, with negative results required for both in order to proceed with surgery were included. A small sample of aqueous humor (approximately 0.2 cc) was acquired at the beginning of anterior segment surgery from all participants. Aqueous humor was analyzed for SARS-CoV-2 viral ribonucleic acid (RNA) using real-time reverse transcriptase polymerase chain reaction. Demographic information was acquired from participants for secondary analyses.
A total of 31 samples were analyzed. Among donors of samples that were analyzed and excluded, there were no difference in median age (73 vs. 71 years old; P = .49) or sex (45% vs. 59%; P = .34)
Viral RNA was detected in 6 of 31 samples analyzed (19.4%).
Of patients with successfully analyzed samples, 0 of 6 positive patients (0%) had previously undergone SARS-CoV-2 testing, compared to 7 of 25 negative patients (28%; P = .29).
When asked about cough, fever, shortness of breath, and loss of taste and/or smell in the preceding months, 0 of 6 patients who tested positive (0%) confirmed such symptoms compared to 2 of 25 patients who tested negative (8%; P = 1.0).
In this study, asymptomatic individuals presenting for elective ophthalmic surgery without a known history or symptoms of COVID-19 provided aqueous samples in which SARS-CoV-2 viral genetic material was detected.
These data raise the possibility of viral persistence in immunoprivileged spaces. In the case above, viral proteins were present despite timing, 2 months after known infection. The report highlighted the possibility that SARSCoV-2 proteins may be found inside the eye and persist after the infection has seemingly cleared from circulation. In these positive cases, all tested negative by nasal swab within 72 hours of the aqueous sample, suggesting that the infection they experienced might have occurred in the past. In addition, all 6 patients answered no to previous COVID19 related symptoms or previous positive tests according to the questionnaire. This is not surprising or conflicting, as COVID-19 infections frequently occur in so-called "asymptomatic" patients.
The corneal endothelium is devoid of vasculature and receives its nourishment from the aqueous humor. This suggests that the aqueous humor may play a role in the rejection of the corneal endothelium in certain patients who have been infected with COVID-19. The presence of viral genetic material in aqueous humor, as shown in this study, is consistent with this theory.
Considering that millions of cataract surgeries are performed in the world each year, these findings carry potential implications for this elective surgery. Assessment of aerosolization during phacoemulsification in ex vivo models suggest that potential spread through the air is likely negligible but may be dependent on incision size. It is encouraging that there are no known cases of transmission during cataract surgery to date. Although authors did not believe the results should be a cause for alarm, proper use of personal protective equipment, sterile surgical technique, and sterilization practices are particularly important. Of note, all 6 of the patients who had SARS-CoV-2 viral genetic material detected in the aqueous humor, did well in their postoperative course following surgery, with positive visual outcomes and without evidence of inflammation by the postoperative 1-month visits.
Authors concluded, "This study found that SARS-CoV-2 viral genetic material can be present in aqueous humor, including in asymptomatic individuals. The length of viral persistence, if present, is unknown and requires further study."
Source: https://doi.org/10.1016/j.ajo.2021.05.008
Source : American Journal of Ophthalmology