Advisory on Protecting Vision Health in Digital Era- Dr Samina Zamindar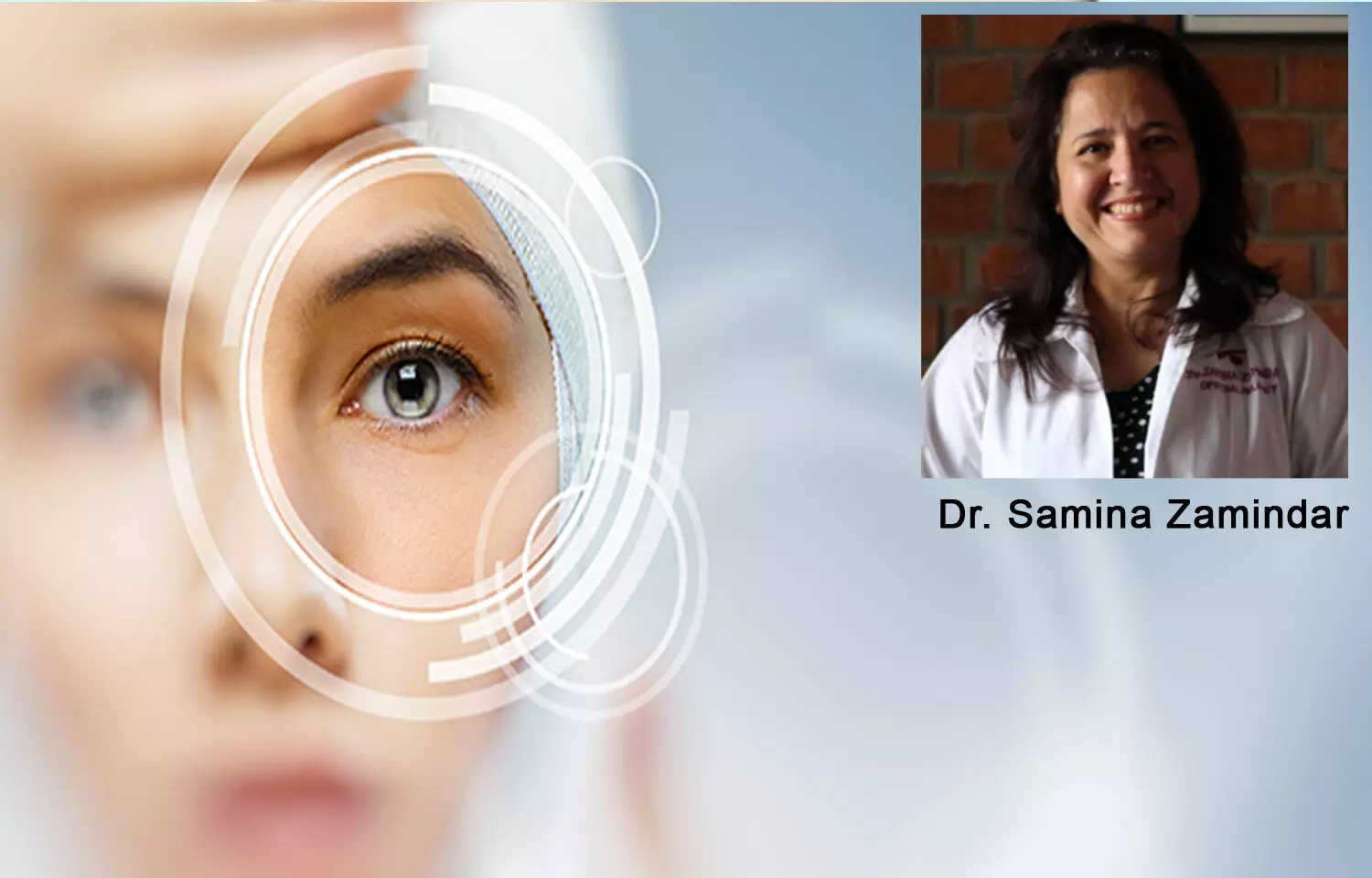 With digitized lifestyle having become the norm, people of all age groups across all sections of the society spend long hours before the monitor.

Use of devices and other related activities such as online shopping, video games, movies, emails and texts, emit Radio Frequency waves which is absorbed by the body and can damage the DNA, which can cause cancers in the long run. In addition, digital screens emit BLUE LIGHT which when combined with radio frequency waves can damage the ocular surface, causing cataract and retinal damage.

Further BLUE LIGHT blocks the secretion of Melatonin which disturbs the body-clock and interferes with sleep, growth of children, and making them agitated, restless individuals and interfering with memory and learning.
With such harmful effects related to the use of these devices, here is an Advisory to Protect Vision Health in Digital Era
The Advisory has been endorsed by the All India Ophthalmological Society (AIOS) as well as the Association of Healthcare Providers of India ( AHPI)
Tips to Minimize Harm
1. Correct refractive error if any and ensure regular ophthalmological examination.
2. Don't keep the phone in pockets, as radio frequency waves travel through clothes.
3. Radio Frequency signals are strongest when the phone or laptop is being connected to a power source, therefore never use the phone when it is being charged.
4. Avoid reading or watching screen in the dark to minimize the effect of Blue Light
5. Reduce glare from walls and finished surfaces by ensuring dark coloured walls with matte finish and covered windows.
6. Install anti-glare screen.
7. Avoid bright light either from outdoors or indoors
8. Use fewer light bulbs or lower intensity bulbs
9. Match room lighting to the brightness of the devices
10. Replace old monitors (CRT) with LCD monitors (LCD monitors have an anti-reflective surface and are easy on the eye)
11. Computer display setting:
Match brightness of display with brightness of surrounding work station
Adjust the text size and contrast for comfort
12. Blink more often:
Blink frequently as it moistens eyes preventing dryness and irritation
13. Exercise eyes:
20-20-20 rule - Look away from computer screen at least every 20 minutes and gaze at a distant object (at least 20 feet away) for at least 20 seconds and blink frequently during exercise.
14. Take frequent breaks to reduce risk of computer vision syndrome and to prevent neck, back and shoulder pain (Stand up, move about and stretch arms, legs, back, neck and shoulders to reduce tension and muscle fatigue)
Future Hazards of Digital Abuse in Children
1. Myopic (near sightedness) glasses
2. Stooped postures due to bending
3. Poor general health and immunity- long hours of viewing screen with no time to exercise or eat proper food.
4. Extremely Introvert with Poor social skills, poor confidence, with many kind of phobias (going out, large public spaces, gathering of people)
Disclaimer: The views expressed in the above article are solely those of the author/agency in his/her private capacity and DO NOT represent the views of Medical Dialogues.
Read website full disclaimer here Dr. Samina Zamindar (M.B.B.S, MS. DOMS (Opthalmology), MS) is a proficient phacoemulsification cataract surgeon. She runs her Ophthalmology practice in Bangalore, India with 2 NABH Accreditated Eye Care Centres. An NABH assessor with a keen mind for infection control she also runs Knowledge sharing platform "Eye For Quality" to teach, learn and share ideas and methodology of implementation of standards for Accreditation