"Silent thief of sight" Glaucoma: From New Treatment to Biological Perspectives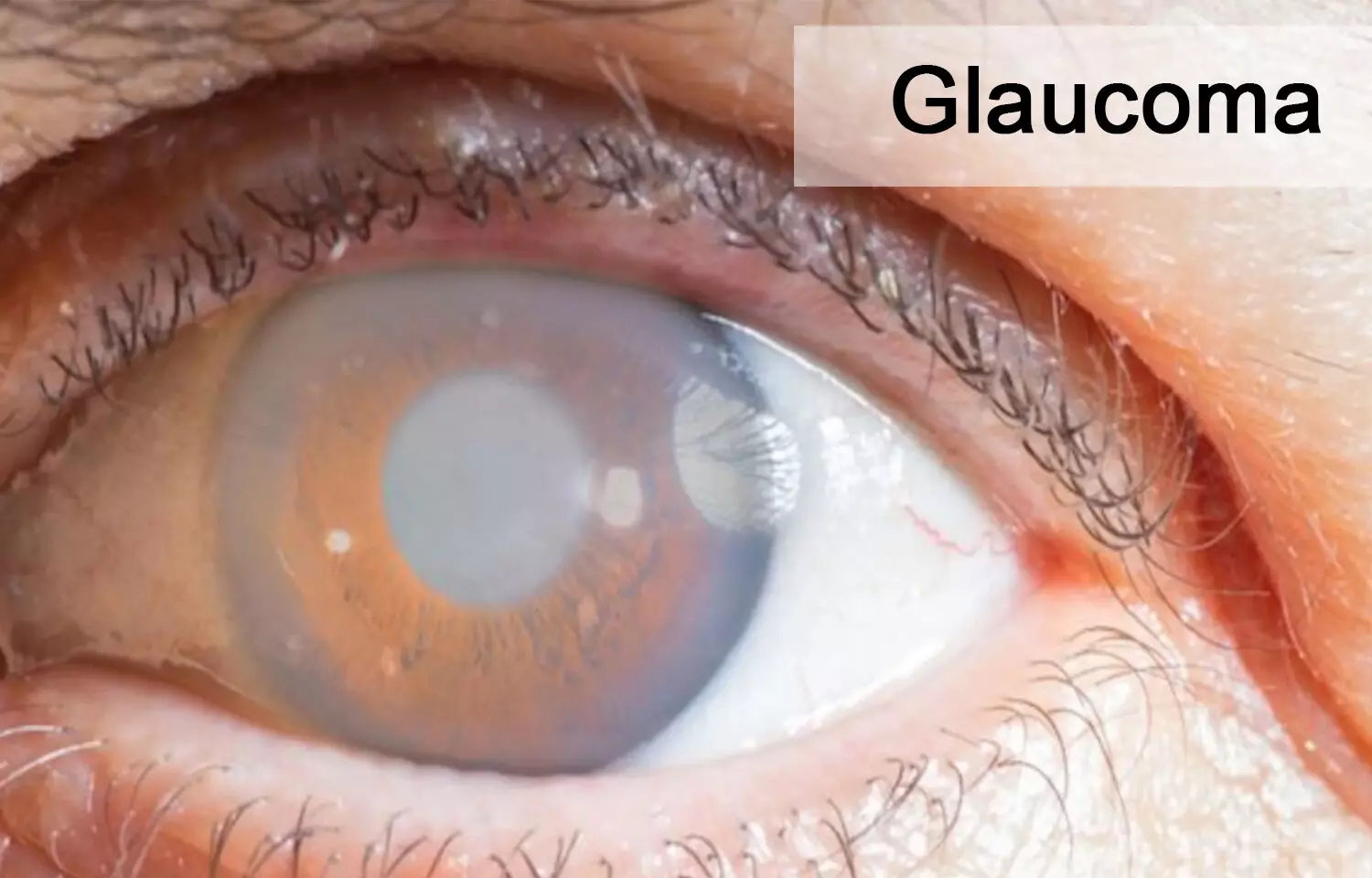 Glaucoma is one of the leading causes of blindness in the world. It is a chronic, degenerative disease affecting the optic nerve, but insidious: when the etiopathogenetic process has started and has already damaged the nerve fibers, the symptomatology is almost silent. When the patient becomes aware of the visual impairment, the neural function is already compromised and the chances of recovery are significantly reduced.

The term "glaucoma" actually encompasses several forms of optical neuropathies with still partly obscure etiopathogenesis associated with typical visual field alterations and increased intraocular pressure.
In any case, the most accredited etiopathogenetic hypothesis would be the death of retinal ganglion cells due to mechanical stress and apoptosis following ischemic and/or chemical mechanisms, which would seem to have glutamate and NMDA receptor activation as protagonists, which would cause an exponential increase in intracellular calcium concentration, thus triggering irreversible damage to DNA and cell death. In light of this, it is clear that it is of great importance to study the phases of this disorder and to continually seek new preventive and therapeutic strategies.
According to the current scientific panorama, the therapeutic possibilities are aimed at acting both on the initial stages of the disease and on the final outcomes, i.e., on the advanced stages of glaucoma for which the lesions are considerable and no longer reversible, but in which it is possible to intervene by enhancing the residual functions at the highest level.
A literature search was performed in accordance with the Preferred Reporting Items for Systematic Reviews and Meta-Analyses (PRISMA) guidelines by Raffaele Nuzz and team published in Hindawi Journal of Ophthalmology. Studies reporting novel treatment strategies of glaucoma were systematically reviewed in this search. PubMed, MEDLINE, Web of Science, and Embase databasesn were searched.
Overview of the Current Evolution of Treatment Strategies
The main innovative drugs discovered are latrunculin derivatives, ROCK inhibitors, cannabinoids, local calcium channel blockers, and A1 receptor agents.
Latrunculin derivatives have mild hypotonic properties and low solubility, while ROCK inhibitors have been shown to be effective in reducing pressure in animal models, also acting as neuroprotectors and vasoregulators. These agents seem to interfere with the healing that generally occurs after filtering surgery.
Cannabinoids increase the outflow of aqueous humor that acts on ciliary processes with a vasodilator effect and increase PGE2 levels. A1 receptor agonists and selective calcium channel blockers improve watery mood drainage, but the latter can lead to serious systemic consequences, such as severe bradycardia and arterial hypotension.
In the last years, great interest has been devoted to the design of modern devices for instilling drugs in situ: one of the main disadvantages of eye drops treatment is, in fact, the poor compliance and fluctuating adherence of patients to the therapy.
These new delivery systems include eye inserts, surgical implants, soft medicated contact lens, and nanospheres. Ocular inserts are projected to provide medication for several days, while surgical implants can perform their function for months but require surgical intervention.
Another product in the design phase is the medicated soft contact lens, which, however, must be worn constantly and does not always allow drugs to pass through the surface of the eye in adequate quantities.
Nanospheres are another type of device that ensures good drug penetration but does not prevent the patient's from poor adherence to therapy because these microspheres are administered through eye drops
Concerning laser therapy, diode laser trabeculoplasty (DLT) uses lower energy spots than SLT (selective laser trabeculoplasty) and ALT (argon laser trabeculoplasty) for the same performance, and micropulse diode laser trabeculoplasty (MDLT) emits microspots to limit heat-induced damage to adjacent structures.
Ab intero excimer laser trabeculectomy is based on the creation of microperforation connecting the anterior chamber to the Schlemm's channel, theoretically not causing heat-induced damage and healing.
Regarding surgery, the main goal of the latest research has been to improve its risk/benefit ratio, trying to overcome the traditional trabeculectomy technique, which still remains the gold standard of treatment.
Minimally invasive glaucoma surgery (MIGS) has been developed in an attempt to obtain a better efficacy/safety ratio in eyes with mild or medium-mild grade glaucoma. The efficacy of MIGS is lower in IOP reduction compared to standard surgery, and its costs are elevated; nevertheless, it is a safe technique and can play a role in a subgroup of patients who are not willing to undergo regular surgery or when patients with a moderate level of pressure lowering do not tolerate drops or do not respond to laser treatment.
Novel Treatment Strategies for Glaucoma Outcomes
Glaucoma is often diagnosed late and blocking the natural evolution of the disease is still the main obstacle in its management. Delaying therapies to the more advanced stages of glaucoma leads to its evolution towards irreversible optic nerve damage and blindness.
Numerous studies have examined the action of new molecules and techniques to improve the control of the disease and restore lost nerve function and protect its anatomical and functional residuals. It is possible to intervene both separately and concurrently on four levels: the trabecular meshwork, the ciliary body, the retinal ganglion cells (RGCs), and the optic nerve.
The main approaches concern the use of stem cells, exosomes or extracellular vesicles, neuroprotection, and rehabilitation therapy. As far as the optic nerve is concerned, the most encouraging instruments are growth factors and chitosan sheaths.
Electrical Stimulation of the Trabecular Meshwork
The target of this technique is the trabecular meshwork (TM), which is not just a passive way of drainage of the aqueous humor but also has an active role in the resistance to the passage of AH through mechanisms that are not fully understood
Micropulse Cyclophotocoagulation and Ultrasound Cyclomodification
While prostaglandin analogues activate the receptors of the smooth muscles of the ciliary body and increase the uveoscleral outflow, surgical ablation of a ciliary body part can decrease the secretory activity of the ciliary epithelium, thus reducing IOP. Diode laser cyclophotocoagulation (CPC) has shown an encouraging risk benefit profile, with a much more tolerable side effect profile than previous cyclocryotherapy.
Stem cells are an important resource for the maintenance, repair, and possible regeneration of anatomical structures such as the optic nerve. Promising results have been reported in the literature, but further research is required in order to bring its application to the clinic.
Exosomes or Extracellular Vesicles
Recent studies have demonstrated the paracrine capacity of MSCs to secrete exosomes. First, they can be easily isolated and purified; second, they are cell-free and do not proliferate, thus avoiding ethical issues related to stem cells. They can also be easily stored and the application of specific doses is easier. Since they are really small, they can migrate into the ganglion cell layer from the vitreous, and this is not possible with transplanted cells. Furthermore, and most importantly, exosomes are immunologically inert.
Optic Nerve Axonal Regeneration
One of the most investigated therapeutic approaches is optic nerve transplantation, which can be achieved with a peripheral nerve graft, but currently, the most promising resource seems to be the realization of polymeric membranes.
Concerning optic nerve regeneration, a promising strategy is the creation of conduits that damaged neurons and axons, which can be utilized as a guide for nerve repair and regeneration; such conduits can be of various kinds, and many studies are now focusing on chitosan, a promising derivative of chitin extracted from shellfish.
Neurotrophic Growth Factors
Particular attention has been dedicated to oxidative stress and its etiopathogenetic role in glaucoma. The use of molecular agents capable of arresting this oxidative burst would therefore be desirable.
Currently, only brimonidine seems to possess neuroprotective properties and it has been shown that in patients treated with this substance, there is a slowdown in campimetric damage compared to those treated with timolol. Another promising molecule is citicoline, already approved in Italy, i.e., a molecule previously involved in other neurodegenerative diseases, which could be used as a therapeutic tool in addition to hypotonic pharmacological treatment. Other interesting molecules are EPO (erythropoietin), BDNF, and CNTF, which appear to be involved in the growth and survival of RGCs: they are administered intravitreally, currently, their action is transient, and their use may cause teratogenic ocular effects. The most desirable resource remains gene therapy, which would directly induce endogenous production of these neurotrophic factors without the need to inject them externally.
Rehabilitation treatment is a therapeutic method that aims to reeducate the patient to the use of residual vision through repeated visual stimulation. What this technique is based on is the neuronal plasticity of the visual system, as the damaged nerve fibers are able to reorganize themselves and repair the injury by creating new connections or rediscovering existing but little exploited networks.
Other technologies indicated in this field are epiretinal electrode implants, which stimulate RGCs, subretinal electrodes, transchoroidal implants, devices acting on the optic nerve, and cortical implants, which target the brain areas responsible for vision. The latter could be the most suitable therapeutic strategy to target the latest stages of glaucoma, where no function of the optic nerve is left.
Glaucoma is an increasingly widespread social disease and many advances have been achieved to improve the diagnostic and therapeutic resources available. However, new options need to be further enhanced and supported by significant experimental data on the biological responses of intraocular and brain tissues, in particular trabecular cells, RGCs, retinal fibers, and optical pathways. The union between clinic, biology, and biotechnology and their synchronous enforcement appears to be the winning strategy to defeat the "silent thief of sight": the challenge is still open.
Source: Raffaele Nuzzi , Paola Marolo and Alessia Nuzzi; Hindawi Journal of Ophthalmology Volume 2021, Article ID 5013529
https://doi.org/10.1155/2021/5013529
Source : Hindawi Journal of Ophthalmology