Opthalmologist accuses Medanta Medicity of wrong diagnosis, medication of wife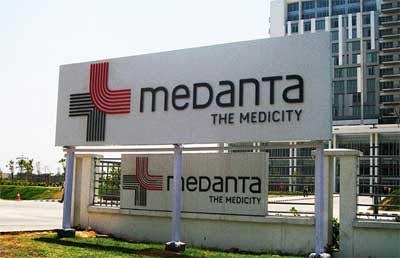 Haryana: A doctor couple in the area has accused Medanta-the Medicity of the wrong diagnosis and treatment, filing a complaint with the CM portal in this regard.
The case has been filed by an ophthalmologist, Dr RK Jain, regarding the treatment of his gynaecologist wife, Dr Reema Sharma. Dr Sharma was admitted to the emergency of Medanta hospital on November 8, 2017, with complaints of fever and Severe chest and body pain.
The doctor alleged, that after running a battery of tests, she was diagnosed with pneumonitis and pyelonephritis and accordingly given medication on November 11, 2017. However, her condition deteriorated continued to deteriorate after that. Dr Jain then took a second opinion from a doctor"Due to the medical negligence, my wife suffered extensive damage in her lungs, for which she had to be put on ventilator for a long period," he alleged. "My wife suffered infection due to the delay in the actual treatment and had to be given antifungal medication, which cost me Rs 2.5 lakh extra. Besides, she suffered due to the toxic effects of the wrong medications she was given initially," reports TOI
"The complaint has been received and an inquiry will be conducted in the matter," said Dr Pradeep Sharma, principal medical officer, Gurgaon.
Medanta's Response
Responding to the allegations, the hospital denied all the allegations. A Medanta spokesperson told
TOI
,
"She was initially treated at her own clinic (hospital) and was brought to Medanta when her condition deteriorated badly. She was found to have untreated diabetes, bilateral lung pneumonia, liver and kidney dysfunction and infection with bacteria. She was also found to have pus near her spinal cord. She was operated for the drainage of pus and discharged on November 23. The doctors discussed her medical condition with her family on a regular basis. It was only when the family discovered that her health expenditure are not going to be covered by her insurance firm that they decided to move her to another hospital. We deny all allegations."