Orchid Pharma unit inks pact with UK entity for $800 mn loan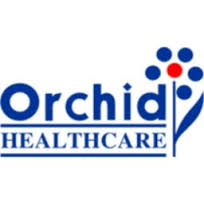 NEW DELHI: Orchid Pharma said its subsidiary has inked a pact with UK's Line Trust International to avail loan of up to USD 800 million (about Rs 5,300 crore) to explore new growth avenues.


Orchid Europe Ltd, UK, a wholly-owned subsidiary of the company has entered into a long-term financial arrangement to avail up to USD 800 million as loan with Line Trust International, Guernsey, UK, Orchid Pharma said in a filing to BSE.

"This funding will help the company explore new growth opportunities while enabling the current business achieve incremental value," it added.

Orchid Pharma, formerly known as Orchid Chemicals & Pharmaceuticals, has earlier announced that it is in talks with banks to convert its rupee debt into dollar-denominated one.

The company has a total debt of around Rs 3,100 crore.

Set up in 1992 as an export-oriented unit, Orchid Chemicals & Pharmaceuticals has presence across segments such as anti-infectives, anti-inflammatory, central nervous system (CNS), cardio vascular segment (CVS), nutraceuticals and other oral and sterile products.