Hemiarthroplasty in a case of Pyoderma gangrenosum- a report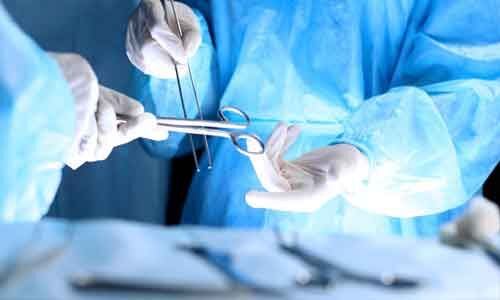 Austria: Dr Anna Antoniat Department of Trauma Surgery, Medical University of Vienna, Währinger Gürtel, Vienna, Austria, and colleagues have reported a rare case of Hemiarthroplasty in an active case of Pyoderma gangrenosum- a report. The case has been published in the Journal of Medical Case Reports.

Pyoderma gangrenosum is a rare ulcerating skin disease of unknown etiology. Usually, surgery is avoided in these patients as there is a risk of progression of the existing lesions and the development of new lesions upon skin injury when surgical procedures are performed. The necessity to perform disease-unrelated surgery during active pyoderma gangrenosum (PG) is rare, putting surgeons in the difficult position of making decisions without underlying evidence.
In the present case, orthopedic surgery was performed in active disease because of orthopedic trauma and it was a rare challenge.
In the present case, a 55-year-old Caucasian woman was referred to our level I trauma unit by the in-house dermatology department with a suspected right hip fracture after a fall at her home 3 days earlier. This previously healthy patient initially presented at the hospital and was admitted in a poor physical condition with painful ulcerating skin lesions, which covered the right axilla, lateral chest, and inner upper arm and discharged a purulent secretion. The patient described that the lesions had developed and worsened over the past few days, and she was initially referred to the dermatology department, where she was diagnosed with PG after clinical and histologic examination of the skin lesions. There were no systemic signs of infection at the time of presentation at the hospital. She was treated with local applications of octenidine dihydrochloride, paraffin gauze, and alginate dressings.
Methylprednisolone treatment was initiated on the day of admission at a dose of 40 mg daily. Due to the reduced physical condition of the patient, who was in considerable pain at the site of the skin lesions, and preexisting general feebleness combined with underweight status, she was bedridden at the dermatology department. She did not report pain from her right hip until 3 days after admission to our hospital. The patient was then referred to our trauma department, where anamnesis, physical examination, and x-rays revealed a femoral neck fracture, Garden IV, Pauwels III (Fig. 1a, b). Due to the concurrent active PG lesions, the patient underwent temporary tibial traction. The patient's lesions improved under the care of the dermatology department (Fig. 2a), and there was no pathergy at the tibial traction site. Ten days after the diagnosis of the femoral neck fracture and 13 days after the injury was sustained, surgery was performed with prophylactic moxifloxacin, which was continued at 400 mg daily. Hemiarthroplasty was performed according to the standard orthopedic technique with an anterolateral approach using bone cement (Fig. 1c, d). Only one subfascial wound drain was placed rather than the standard two or three drainages used at our department for femoral neck fracture arthroplasty. The wound was closed with subcutaneous absorbable polyglycolic acid sutures (Dexon®; Covidien, Minneapolis, MN, USA) and Steri-Strips® (3M, St. Paul, MN, USA) (Fig. 2b, c). Methylprednisolone was reduced to 20 mg daily after the tenth postoperative day.
Regular follow-up with clinical and x-ray examinations at our department showed no development of PG lesions at the surgical site (Fig. 2d). At the final follow-up in our department 7 months after injury, the patient presented pain-free with an unlimited range of motion of the right hip and full mobility. The PG lesions had healed with scar tissue, and she has had no further disease activity since her initial diagnosis of PG.

For further reference log on to https://doi.org/10.1186/s13256-019-2329-8
Source : Journal of Medical Case Reports