AACE releases updated guideline on osteoporosis treatment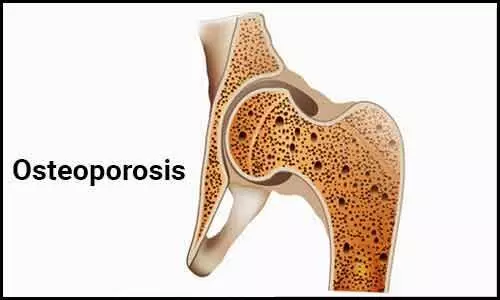 USA: The American Association of Clinical Endocrinologists (AACE) has released updated practice guidelines for the diagnosis and management of postmenopausal osteoporosis. They are meant to reduce the risk of osteoporosis-related fractures and thereby maintaining the quality of life for people with osteoporosis. The intent is to provide evidence-based information about the diagnosis, evaluation, and treatment of postmenopausal osteoporosis for endocrinologists, physicians in general, regulatory bodies, health-related organizations, and interested laypersons.

Key recommendations include:
1. Evaluate all postmenopausal women aged ≥50 years for osteoporosis risk.
2. 2. A detailed history, physical exam, and clinical fracture risk assessment with fracture risk assessment tool (FRAX®) or other fracture risk assessment tool should be included in the initial evaluation for osteoporosis.
3. Consider bone mineral density testing based on clinical fracture risk profile.
4. When bone mineral density is measured, axial dual-energy X-ray absorptiometry (DXA) measurement (lumbar spine and hip; 1/3 radius if indicated) should be used.
5. Osteoporosis is diagnosed based on the presence of fragility fractures in the absence of other metabolic bone disorders and even with a normal bone mineral density (T-score).
6. Osteoporosis may also be diagnosed in patients with a T-score between −1.0 and −2.5 and increased fracture risk using FRAX® (fracture risk assessment tool) country-specific thresholds.
7. Evaluate for causes of secondary osteoporosis.
8. Evaluate for prevalent vertebral fractures.
9. Consider using bone turnover markers in the initial evaluation and follow-up of osteoporosis patients. Elevated levels can predict more rapid rates of bone loss and higher fracture risk.
10. Measure serum 25-hydroxyvitamin D (25[OH]D) in patients who are at risk for vitamin D insufficiency, particularly those with osteoporosis.
11. Maintain serum 25-hydroxyvitamin D (25[OH]D) ≥30 ng/mL in patients with osteoporosis (preferable range, 30 to 50 ng/mL).
12. . Supplement with vitamin D3 if needed, with a daily dose of 1,000 to 2,000 international units (IU) typically required to maintain an optimal serum 25(OH)D level.
13. Higher doses of vitamin D3 may be necessary in patients with present factors such as obesity, malabsorption, and older age.
14. Counsel patients to maintain adequate dietary intake of calcium, to a total intake (including diet plus supplement, if needed) of 1,200 mg/day for women age ≥50 years.
15. Counsel patients to limit alcohol intake to no more than 2 units per day.
16. Counsel patients to avoid or stop smoking.
17. Counsel patients to maintain an active lifestyle, including weight-bearing, balance, and resistance exercises.
18. Provide counseling on reducing the risk of falls, particularly among the elderly.
19. Consider referral for physical therapy, which may reduce discomfort, prevent falls, and improve quality of life.
20. Pharmacologic therapy is strongly recommended for patients with osteopenia or low bone mass and a history of a fragility fracture of the hip or spine.
Source : American Association of Clinical Endocrinologists