Breast feeding during infancy may lower risk of fractures later: Study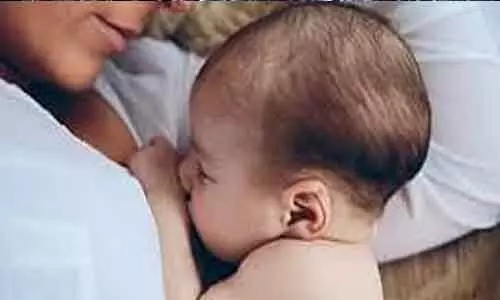 Researchers have found in a recent study that breast feeding during infancy was associated with a lower risk of lower limb fractures during young adulthood. They further found that maternal smoking was associated with a higher risk of upper limb fractures. The findings of the study have been published in the Journal of Bone and Mineral Research.
Nutrition during infancy, while contributing to growth and over-all health during childhood, may thus have a significant impact on various adult health-related parameters.Peak bone mass, attained by early adulthood, is influenced by genetic and life-style factors. Early infant feeding and duration of breastfeeding in particular, associate with several health-related parameters in childhood.
In recent years, evidence has accumulated in support of the Barker hypothesis for bone development for breastfeeding, smoking in utero and birthweight. There are limited data for mode of feeding in early postnatal life. There is controversy about short term effects with most studies showing a deficit in bone mass in breast milk versus formula fed infants and one showing no effect with evidence suggestive of a catch up phase by 2 years in one of these cohorts . These studies have been restricted to pre-term infants and cannot be generalised to term infants as unsupplemented breast milk may not fully meet the mineralisation requirements of pre-term infants .
For the study, 201 participants were followed from infancy to 25 years old. While the effects of breast feeding and smoking on bone health in young adulthood were significant, there were no observed effects of birthweight.
The findings suggest that exposures during fetal development and early life may have effects on bone health in adulthood.
"This study reinforces the view that healthy bones start in utero and early childhood, suggesting that prevention of osteoporosis should start as early as possible," said senior author Graeme Jones, PhD, MD, of the University of Tasmania, in Australia.
For further reference log on to:
http://dx.doi.org/10.1002/jbmr.4044
Source : Journal of Bone and Mineral Research