Depression and anxiety slows improvement in psoriatic arthritis; claims study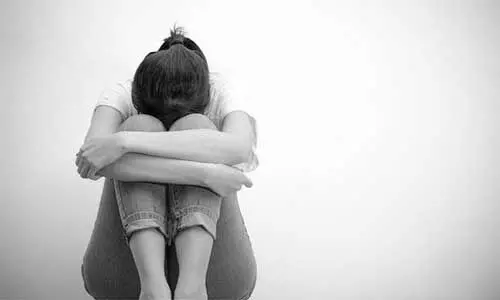 Depression and anxiety have a profound impact on a patient's quality of life (QoL). QoL has been demonstrated to be significantly worse in people with psoriatic arthritis compared to other rheumatic conditions such as rheumatoid arthritis, suggesting skin involvement in addition to joint disease may have greater tendency for psychological impairment. The presence of comorbid depression and anxiety has recently been shown to reduce the likelihood of achieving disease remission in psoriatic arthritis. In clinical practice, at times there may be discordance between objective measures of disease activity such as swollen joint count or inflammatory markers and the more subjective patient‐reported outcomes such as the patient global assessment. These differences may be accounted for by psychosocial factors,8 including increased levels of depression and anxiety.

Symptoms of anxiety/depression reduce the probability of achieving sustained Minimal disease activity (MDA) in Psoriatic Arthritis (PsA),suggests the findings of a recent study ,published in Arthritis Care & Research.
Researchers under Antonio Wong, from the Department of Medicine, University of Toronto, Toronto, Canada, Ontario ,aimed to determine whether the presence of depression or anxiety is associated with the achieving sustained minimal disease activity (MDA) in patients with psoriatic arthritis (PsA).
The study design consisted of Adult patients satisfying CASPAR criteria prospectively followed from 2008 to 2017. A standard protocol including physician assessment and patient‐reported outcomes defined whether patients achieved sustained MDA, defined when MDA criteria were met for two or more consecutive visits.
The presence of depression/anxiety was determined using three definitions: 1) a score of <=38 on the Mental Component Summary score of the SF‐36 questionnaire; 2) a score of <=56 on the Mental Health sub‐scale score; and 3) rheumatologist's report of a diagnosis or treatment for depression/anxiety. A discrete time‐to‐event analyses was conducted based on a proportional odds model to identify factors associated with achieving sustained MDA.
Data analysis brought forth some interesting facts.
743 patients were included in the study. The number of patients identified as having depression/anxiety at baseline was: Definition 1‐ 331 (44.54%), 2‐ 364 (48.99%), and 3‐ 211 (28.4%). 337 patients (45.36%) failed to achieve sustained MDA.
The presence of depression/anxiety was associated with reduced probability of achieving sustained MDA with OR=0.30, p <0.0001, OR=0.34, p <0.0001, and OR=0.47, p <0.0001 for Definitions 1, 2 and 3, respectively.
Other variables associated with a reduced probability of achieving sustained MDA included the Charlson comorbidity index and fibromyalgia.
For full article follow the link: Wong A, et al "Depression and anxiety reduce the probability of achieving a state of sustained minimal disease activity in patients with psoriatic arthritis" Arthritis Care Res 2021; DOI: 10.1002/acr.24593.
Primary source: Arthritis Care & Research
Source : Arthritis Care & Research