Effects of denosumab easily reversible after discontinuation in RA patients on steroids: Study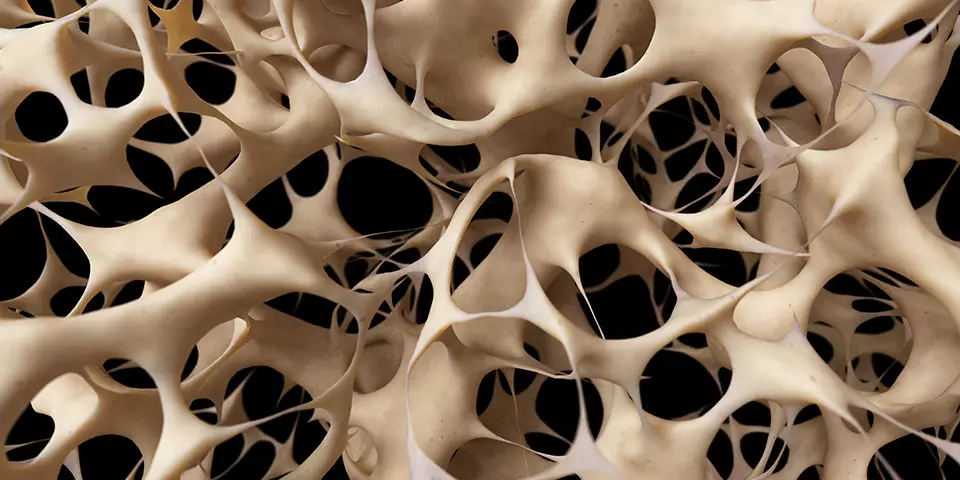 Denosumab discontinuation resulted in a gradual increase in bone turnover, which was associated with a return to baseline lumbar spine (LS) and total hip (TH) bone mineral density (BMD) in subjects with RA receiving GCs, finds a recent study.
In the study, published in the journal Arthritis & Rheumatology, Kenneth G. Saag and the team performed an analysis of short-term denosumab use in subjects with rheumatoid arthritis (RA) receiving glucocorticoids (GCs).
The objective of the study was to evaluate changes in bone turnover and BMD in subjects with RA on GC following 12-month discontinuation of denosumab.

For this purpose, the researchers designed a randomized, double-blind, placebo-controlled phase 2 study of RA patients. Subjects were given a placebo or denosumab 60 or 180 mg every 6 months for 12 months and were then followed for another 12 months after discontinuation, during which no bone loss prevention therapy was given. Changes in serum C-terminal telopeptide of type I collagen (CTX), procollagen type I N-terminal pro-peptide (P1NP), and lumbar spine (LS), and total hip (TH) BMD from baseline were assessed.
The findings of this subgroup analysis involving subjects with RA receiving GC therapy showed m that discontinuing denosumab after a year of treatment with 60 or 180 mg every 6 months reversed its inhibitory effect on BTMs and BMD gains.
The current study in RA patients receiving GCs found that CTX did not increase above baseline 6 and 12 months after completing a course of two 6-monthly denosumab doses.
The bone formation marker serum P1NP was slightly higher than baseline 12 months after discontinuing denosumab 60 mg and significantly higher than baseline after discontinuing denosumab 180 mg.
The current findings show that, while BTMs did not increase significantly above baseline after discontinuing denosumab 60 mg, on-treatment gains in LS and TH BMD were lost within a year of discontinuation, highlighting the importance of continuing with alternative osteoporosis therapies to preserve prior BMD gains.
In conclusion, the pharmacologic effects of denosumab, like all non-bisphosphonate osteoporosis medications, are easily reversible after discontinuation. These findings support the recommendation that patients who stop taking denosumab be switched to a follow-up osteoporosis therapy to prevent or minimize remodeling-induced bone loss.
Reference:
Saag, K. G., McDermott, M. T., Adachi, J., Lems, W., Lane, N. E., Geusens, P., Kees Stad, R., Chen, L., Huang, S., Dore, R., & Cohen, S. (2021). The Effect of Discontinuing Denosumab in Patients With Rheumatoid Arthritis Treated With Glucocorticoids. In Arthritis & Rheumatology. Wiley. https://doi.org/10.1002/art.41981
Source : Arthritis & Rheumatology