Intramedullary Fixation of Intertrochanteric fracture not tied to Hidden Blood Loss in Elderly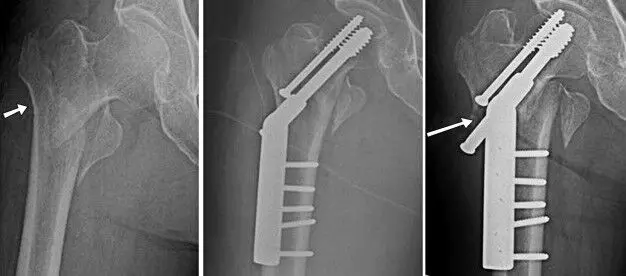 Controversy remains around intramedullary fixation of intertrochanteric fractures in elderly patients when considering hidden blood loss (HBL). However, in a recent study, researchers have reported that intertrochanteric fracture treated by intramedullary fixation does not cause a large amount of HBL. The research has been published in the journal Clinical Interventions in Ageing on March 14, 2021.

The incidence of fractures in the trochanteric area has risen with the increasing numbers of elderly persons with osteoporosis. Nowadays, intramedullary fixation (IMF) with proximal femoral nail anti-rotation (PFNA) has become the preferred internal fixation for these fractures, especially in osteoporotic bone. However, whether treating the fractures with intramedullary fixation causes a large amount of HBL is still unknown. Therefore, Dr Junfei Guo and his team conducted a study to investigate whether surgical treatment by IMF leads to a large amount of HBL compared to the initial trauma itself in patients with intertrochanteric fractures.
It was a retrospective cohort study of 1,017 elderly patients with acute intertrochanteric fractures. Researchers assigned them into three groups (non-operative group, delayed surgery group, and acute surgery group) between July 2013 and January 2018. They collected the data of patient's demographics, injury-related data, operation-related data, comorbidities, perioperative haemoglobin values, transfusion data and serial of HBL during hospitalization and compared among the three groups. They used a multiple linear regression model to evaluate the influential factors of HBL. They also conducted a long-term follow-up and performed a survival analysis for all individuals.
Key findings of the study were:
Upon evaluation, they found that fixation by proximal femoral nail anti-rotation for intertrochanteric fracture has been estimated to contribute 11– 34% of the increase of HBL during hospitalization. However, they reported that it does not increase the allogeneic transfusion rate.
They noted that male patients, unstable fracture, and blood transfusion may have strong influences on HBL.
They reported that surgical delay was associated with longer time from injury to hospital admission, higher ASA-grade, and comorbidities such as diabetes and coronary heart disease.
Upon survival analysis, they found that mortality increased in patients with conservative treatment, where a rapid decline was found in the first year, especially in the 90 days after injury.
They also found a higher mortality rate in patients with delayed surgery than acute surgery patients.
The authors concluded, "HBL is the main component of total blood loss and it is more likely to result from the initial trauma rather than the surgery. Intertrochanteric fracture treated by intramedullary fixation does not cause a large amount of HBL."
For further information:
Article Source :
 Clinical Interventions in Ageing