Long term bisphosphonate use may increase atypical femur fracture risk, claims NEJM study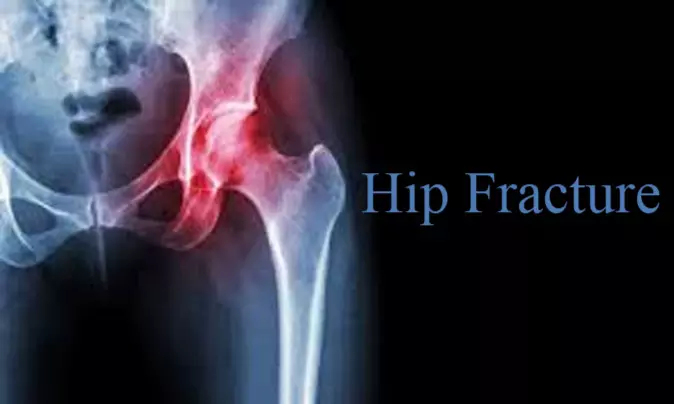 According to a report published in The New England Journal of Medicine,the risk of atypical femur fracture increased with longer duration of bisphosphonate use and rapidly decreased after bisphosphonate discontinuation. However the absolute risk of atypical femur fracture remains very low as compared with reductions in the risk of hip and other fractures with bisphosphonate treatment.
Since their introduction in the 1990s, bisphosphonates have been the mainstay of osteoporosis treatment as they inhibit osteoclast-mediated resorption and remodeling of bone.
Reports of unusual fragility fractures in the subtrochanteric region and along the femoral diaphysis in bisphosphonate-treated patients first appeared approximately 15 years ago, which were followed by larger studies of these fractures (now known as atypical femur fractures). To date, substantial uncertainty and controversy remain regarding the magnitude of the association between bisphosphonates and atypical femur fractures.
With this background, Dennis M. Black and colleagues took up a study that addressed several key gaps in the evidence regarding atypical femur fractures, including their relation to bisphosphonate use, race or ethnic group, and other risk factors.
The study design consisted of women 50 years of age or older who were receiving bisphosphonates and who were enrolled in the Kaiser Permanente Southern California health care system; who were followed from January 1, 2007, to November 30, 2017.
The primary outcome was atypical femur fracture. Data on risk factors, including bisphosphonate use, were obtained from electronic health records. Fractures were radiographically examined.
The following key facts are revealed in the analysis.
Among 196,129 women, 277 atypical femur fractures occurred. The risk of atypical fracture increased with longer duration of bisphosphonate use.
The hazard ratio as compared with less than 3 months increased from 8.86 (95% confidence interval [CI], 2.79 to 28.20) for 3 years to less than 5 years to 43.51 (95% CI, 13.70 to 138.15) for 8 years or more.
Bisphosphonate discontinuation was associated with a rapid decrease in the risk of atypical fracture.
Decreases in the risk of osteoporotic and hip fractures during 1 to 10 years of bisphosphonate use far outweighed the increased risk of atypical fracture among Whites but less so among Asians.
"In addition to the duration of bisphosphonate treatment, we identified several other noteworthy risk factors for atypical femur fracture, including Asian ancestry, shorter height, higher weight, and glucocorticoid use for 1 year or more." Wrote the authors.
The researchers also concluded that the results support previous studies showing that the absolute risk of atypical femur fracture is very low as compared with the greater number of fractures that are effectively prevented by bisphosphonates.
Primary source: The New England Journal of Medicine
For the full article click on the link: sci-hub.tw/10.1056/NEJMoa1916525
Source : The New England Journal of Medicine