Maternal Ankylosing Spondylitis Might Induce Kawasaki Disease in Child: JAMA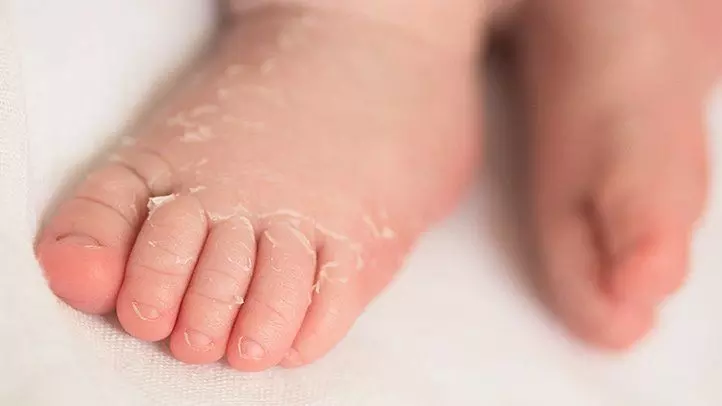 Kawasaki disease (KD) is the most recognized childhood vasculitis and the leading cause of pediatric acquired heart disease in developed countries. In a recent study, researchers have demonstrated that some perinatal factors and maternal autoimmune diseases such as ankylosing spondylitis and Sjögren syndrome are linked with the development of KD in offspring. The study findings were published in the JAMA Network Open on March 26, 2021.

Previous studies have shown the association between maternal and perinatal factors and the development of KD. However, the link between maternal autoimmune disease and the development of KD in offspring is understudied. Therefore, researchers of Taiwan conducted a study to investigate the role of perinatal factors and maternal autoimmune diseases in the development of KD using the Taiwan Maternal and Child Health Database.
In this case-control study, researchers collected data of children younger than 5years with Kawasaki disease who were born between 2004 and 2010, using the Taiwan National Health Insurance Research Database. The database was established in 1995 and covered 99.9% of the population by 2003. The researchers confirmed the KD diagnosis by receipt of intravenous immunoglobulins (Anatomic Therapeutic Chemical code J06BA02) and hospitalization. Age-matched and index date–matched individuals were collected as a control group. Overall, the researchers included 4,197 patients with Kawasaki disease — 1,717 aged younger than one year and 1,261 aged, one year — and 16,788 matched individuals without Kawasaki disease.
Key findings of the study were:
Upon analysis, the researchers found that
♦ Male sex (odds ratio [OR], 1.47),
♦ Maternal age 35 years or older (OR, 1.18),
♦ Maternal Sjögren syndrome (OR, 1.75), and
♦ Maternal ankylosing spondylitis (OR, 2.01) were associated with increased KD risk in the offspring.
However, they noted that low birth weight, preterm delivery, other maternal autoimmune diseases, and maternal comorbidities are not associated with the risk of developing KD.
Upon multivariable analysis, they found that maternal ankylosing spondylitis was associated with 2.02 times higher odds of KD in the offspring.
The authors concluded, " We demonstrated that maternal ankylosing spondylitis and Sjögren syndrome may be perinatal factors associated with increased risk of Kawasaki Disease. This suggests that a maternal autoimmune disease or its associated medical treatment might induce an epigenetic predisposition to developing KD in the offspring."
For further information:
https://jamanetwork.com/journals/jamanetworkopen/fullarticle/2777867
Article Source :
JAMA Network Open