MRI may help predict flare and joint deterioration in kids with inactive arthritis: Study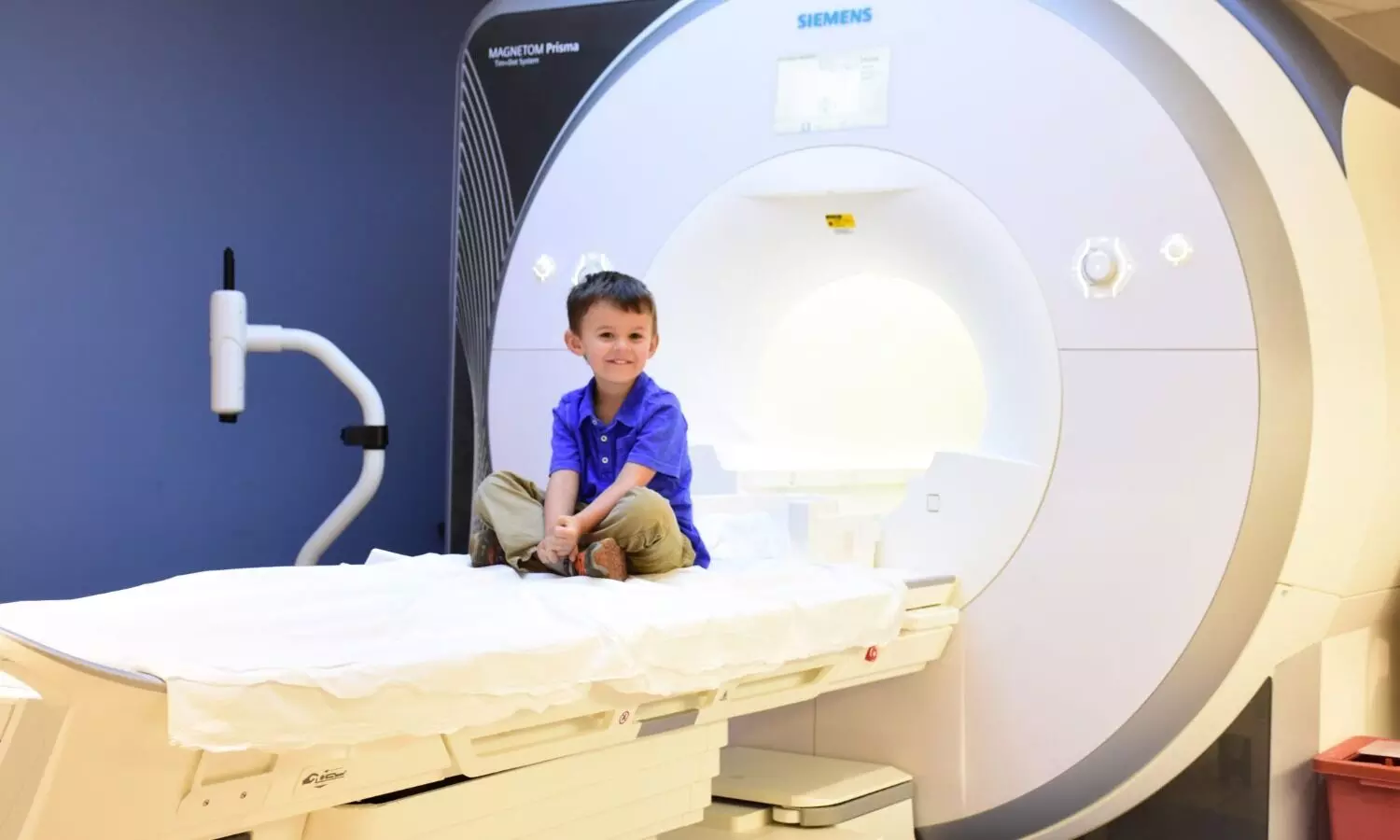 MRI is useful in detecting subclinical synovitis in children with juvenile idiopathic arthritis despite clinical remission; which places them at risk for disease flare, suggests a study published in the Arthritis Care & Research.

A study was conducted by a group of researchers from Italy to demonstrate the prevalence of MRI subclinical synovitis in a a large cohort of juvenile idiopathic arthritis patients in clinical remission and to assess its predictive value in terms of disease flare and joint deterioration.

The researchers included a total of 90 patients with clinically inactive juvenile idiopathic arthritis who had undergone a contrast-enhanced (CE) MRI of a previously affected joint.

Each joint was examined for synovitis, tenosynovitis and bone marrow edema.
Baseline and follow-up radiographs were assessed to examine structural damage progression.
The results of the study are as follows:

· Contrast-enhanced -MRI was collected from 45 wrists, 30 hips, 13 ankles, and 2 knees.
· Out of which, subclinical synovitis was detected in 59/90 (65.5%) patients and bone marrow edema in 42/90 (46.7%) patients.
· 57/90 (63.3%) patients experienced a disease flare during follow-up. 44/59 (74.6%) patients with subclinical synovitis experienced a disease flare as compared to 13/31 (41.9%) patients with no residual synovitis on MRI.
· The presence of subclinical synovitis was the best predictor of disease flare on multivariable regression analysis.
· Out of 54 patients, 17 (31.5%) patients experienced radiographic damage progression.
· Bone marrow edema and age greater than 17 years of age were strong predictors of joint damage progression in the multivariable analysis.
The researchers concluded that despite clinical remission in patients with juvenile idiopathic arthritis, a large proportion of patients were detected with subclinical inflammation. And subclinical synovitis and bone marrow edema have demonstrated a crucial role in predicting the risk of disease relapse and joint deterioration, with potential implications for patients' treatments.

Reference:

Predictive value of MRI in patients with juvenile idiopathic arthritis in clinical remission by Mazzoni M et. al published in the Arthritis Care & Research.
https://doi.org/10.1002/acr.24757

Source : Arthritis care and Research