New study links Vitamin D deficiency with knee osteoarthritis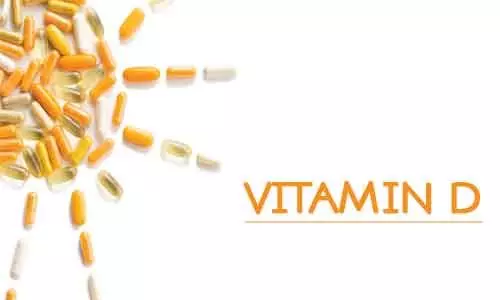 A new study has revealed that there was a significant association between knee osteoarthritis and serum vitamin D levels. The study has been published in the Mediterranean Journal of Rheumatology .
Vitamin D deficiency is common, with several epidemiologic studies having demonstrated that low levels of vitamin D are associated with higher levels of knee pain, increased prevalence of osteoarthritis (OA), as well as development and progression of knee osteoarthritis.
Vitamin D is a steroid and fat-soluble substance with sunlight helping in its construction. Fish, milk, butter, egg yolks and mushrooms are good sources of vitamin D.
The researchers conducted a study to investigate the association between serum Vitamin D deficiency and knee OA in Ardabil and Iran.
The researchers recruited one hundred fifty-eight consecutive patients referred to rheumatology clinic of Ardabil City Hospital in the study. All the participants underwent x-rays in two anterior-posterior and side views of the knees. Staging of knee OA was done according to Kellgren-Lawrence criteria. Seventy-nine individuals with clinical and radiographic signs of knee OA were defined as the case group, and those without clinical and radiographic signs of the disease were defined as a control group. Haematology and biochemical profile including measurement of 25-hydroxyvitamin D serum level was performed in the participants.
The mean age of patients and controls were 54.12 ± 4.67 and 55.37 ± 5.12 years, respectively. The average serum vitamin D in OA patients and controls were 26.8±6.2 ng/ml and 28.1±5.3ng/ml, respectively (p=0.36). There was a significant association between serum vitamin D and staging of knee OA (p=0.001). Based on vitamin D levels, most of patients with vitamin D deficiency were in stages III and IV.
The findings of the study suggest that vitamin D deficiency should be considered in patients with OA and treated accordingly.
For further reference log on to:
Mediterr J Rheumatol. 2019 Dec; 30(4): 216–219.
Published online 2020 Mar 31.
Source : Mediterranean Journal of Rheumatology