Opioids Cause Joint Degeneration & Progression of Knee Osteoarthritis: Study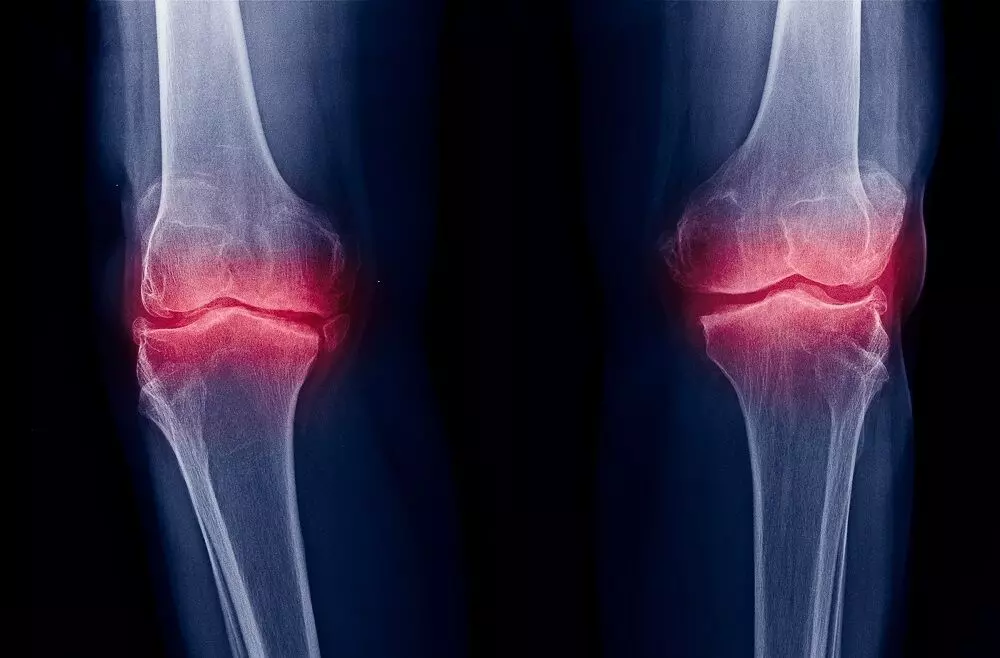 Opioid users show faster joint degeneration & progression of Osteoarthritis finds a new research. The research findings have been published in the journal Arthritis Research & Therapy.
Opioids are a broad group of pain-relieving drugs that work by interacting with opioid receptors in your body. Opioid medications help control acute pain, such as surgical pain, pain due to physical trauma etc.

However, the efficacy of opioids has been questioned as studies have shown theuse of opioid medication therapy did not result in significantly better pain-related function. In addition to this, certain sub-types of opioids are suspected of causing chondrotoxicity. Inspite of all this, they are still frequently prescribed for pain control in knee osteoarthritis patients. Knee osteoarthritis is a condition where cartilage in the knee degenerates, or breaks down, resulting in chronic pain.
The impact opioids may have on progression of osteoarthritis in vivo remains unknown. With this background, researchers at the University of California, led by Jannis Bodden, aimed to describe the associations between opioid use and knee structural changes and clinical outcomes, over 4 years.
The study was a cross-sectional and longitudinal analyses of patients with knee OA from the Osteoarthritis Initiative (OAI). For their cross-sectional cohort, the researchers included 181 patients with baseline opioid use and available right knee magnetic resonance data. For the longitudinal cohort, they included 79 patients with baseline opioid use and available right knee magnetic resonance data who continued opioid use for at least 1 year between baseline and the 4-year follow-up.
Whole-Organ Magnetic Resonance Imaging Scores (WORMS) were obtained, including a total summation score. Subscores for cartilage , menisci, and bone marrow abnormalities and subchondral cyst-like lesions were also taken into account. Knee Injury Osteoarthritis Outcomes score (KOOS) symptoms, quality of life (QOL), and pain were also obtained at baseline and follow-up. Linear regression models were used to investigate associations between baseline and longitudinal findings.
As pain may modify observations, a sensitivity analysis was performed for longitudinal findings. All analyses were adjusted for sex, BMI, age, race, and Kellgren-Lawrence grade.
The study showed some interesting results –
Opioid users had greater structural degeneration at baseline and a greater increase over 4, compared to controls. Cartilage and meniscus scores also increased greater in opioid users. All baseline KOOS scores were lower in opioid users compared to controls. Loss in quality of life was also greater.
"Opioid users had worse knee structural degeneration and faster progression. Opioid use was also associated with worse symptoms, pain, and QOL, indicating that opioids may not be suited to prevent subjective disease progression in KOA patients," the research team concluded.
Reference:
Study titled, "Opioid users show worse baseline knee osteoarthritis and faster progression of degenerative changes: a retrospective case-control study based on data from the Osteoarthritis Initiative (OAI)," published in Arthritis Research & Therapy.
Source : Arthritis Research & Therapy