Oral saffron pills do not affect prognosis of RA, claims study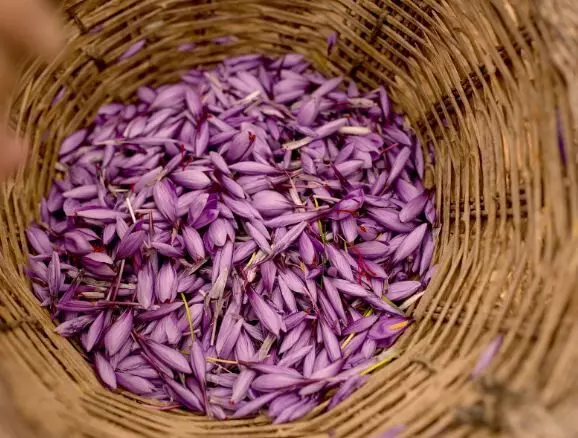 Pure saffron pills in addition to standard therapy did not have a significant difference in improvement of disease activity in rheumatoid arthritis, finds a new study.
The prevalence of RA was estimated to be 0.5-1% in the world, and females are three times more likely to be diagnosed with RA. Besides various treatment strategies widely used treat RA in recent decades, like non-steroidal anti-inflammatory drugs (NSAIDs), glucocorticoids, and DMARDs (Disease Modifying Anti-Rheumatic Drugs); a growing evidence of the benefits from biological drugs is being reported.

Previous studies have highlighted saffron (Crocus sativus L. from the Iridaceae family) by its antioxidant, anti-inflammatory and analgesic effects. In 2020, a case-control study showed that saffron significantly reduced the number of painful and swollen joints, as well as the severity of pain and disease activity in RA.
Contrary to this, patients who received pure saffron pills (100 mg/day) in addition to standard therapy did not have a significant difference in improvement of disease activity from the patients on standard therapy, according to recently published study results in Avicenna Journal of Phytomedicine .
Taking a step ahead, this study by Maryam et al ,from Rheumatic Diseases Research Center, Mashhad University of Medical Sciences, Mashhad, Iran aimed to evaluate the effect of saffron on disease activity in patients with rheumatoid arthritis (RA).
The study was designed as a double-blind, placebo-controlled, randomized clinical trial (RCT) performed on 55 newly- diagnosed RA patients without previous treatment, who were randomly divided into intervention (included 28 cases) and control groups (consisted of 27 individuals). Standard therapy including prednisolone, oral methotrexate, folic acid, vitamin D, calcium, and alendronate, was administered similarly in both groups. Patients received a 100 mg saffron pill/day (pure saffron powder) or placebo besides the standard protocol. The placebo had the same shape as the saffron pills. Follow up of disease activity score was done on the 30th, 45th and 90th day of the study.
Data analysis revealed some interesting facts.
There was no difference between the intervention and control groups regarding to the DAS28ESR score at the end of the study.
However, a significant decrease in DAS28-ESR was observed in each group compared to the first visit (p=0.001). The results also showed no significant difference in the incidence of side effects in both groups.
From the results ,the team observed that "The present study evaluated the effectiveness of 100 mg pure Saffron given as pills, in improving disease activity and quality of life in RA patients and assessed the quality of life by keeping the previous treatment regimen of the patients. The results suggested that prescribing saffron pills along with the standard therapy (prednisolone and methotrexate), in our RA patients did not change the disease activity and quality of life compared to the placebo group. Besides, intervention with saffron pills had no side effects, and there was no difference between these groups in terms of complications."

For the full article follow the link: doi: 10.22038/ajp.2020.17280
Source: Avicenna Journal of Phytomedicine
Source : Avicenna Journal of Phytomedicine