Osteoarthritis and NSAID Allergies may increase risk of opioid use disorder, finds study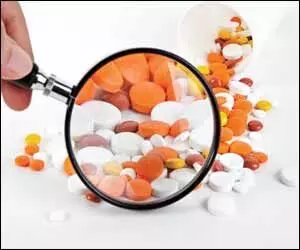 In a recent research presented at the American College of Asthma, Allergy & Immunology (ACAAI) 2020 Annual Scientific Meeting, held virtually from November 13 to November 15, 2020, researchers reported that patients with osteoarthritis and Non-Steroidal Anti-Inflammatory Drug (NSAID) allergies have a higher risk of developing opioid use disorder (OUD). The details of the study were published in the Pulmonology Advisor.
It was a retrospective cohort study with 15,682 adult patients of osteoarthritis receiving care between January 2013 and December 2018, among which 1442 patients (9.2%) reported an NSAID allergy.
After adjusting for demographic characteristics, insurance, and comorbidities researchers found the patients with reported NSAID allergy have significantly higher odds of developing OUD compared with patients without NSAID allergies.
This patient population also had higher odds of a documented opioid prescription in their electronic medical records.
The allergic reaction reported were often drug side effects accounting 40.4% and most commonly GI disturbance (27.2%). only 35% accounted for drug interactions represented as true allergic hypersensitivity reactions.
The researchers stated "While these types of reactions are sometimes classified as allergies by patients, they don't necessarily warrant absolute NSAID avoidance such that if a patient had a specific need for an NSAID, they may still use these medications with appropriate monitoring,"
The study findings indicate allergists can play a key role in reducing opioid prescribing for patients with chronic pain and NSAID allergies by changing the dose or by prescribing alternate NSAID such as celecoxib that selectively inhibits COX 2 enzyme, unlike other non selective COX inhibitors.
Researchers also found that younger age, male sex, being recipients of Medicare, Medicaid, or dual insurance; and having comorbid depression are other risk factors for OUD in patients with osteoarthritis and reported NSAID allergy.
The study authors concluded a "referral to an allergy specialist should be considered for drug allergy evaluation with potential drug challenge and allergy de-labelling," for patients with osteoarthritis and reported NSAID allergies.
For further information:
Li L, Chang Y, Song S, Losina E, Costenbader K, Laidlaw T. Clinical impact of reported non-steroidal anti-inflammatory drug allergies in patients with osteoarthritis. Presented at: the American College of Allergy, Asthma & Immunology (ACAAI) 2020 Annual Scientific Meeting (Virtual Experience); November 13-15, 2020. Abstract A003.
Source : American College of Allergy, Asthma & Immunology 2020