Sleep duration linked to osteoporosis risk in adults, Finds study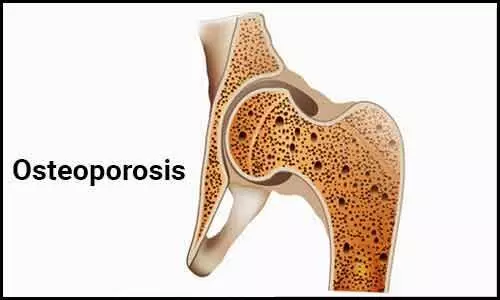 Adequate amounts of appropriately timed sleep are necessary for optimal health and safety while alterations in the timing and duration of sleep are associated with numerous metabolic, cardiovascular, endocrine, and neurological disorders.

Controversy remains regarding the relationship between bone health and sleep. Consistent with reports of increased fracture risk with shift work, sleep and circadian disruption can increase sleepiness and reduce vigilance to environmental hazards, and possibly adversely affect balance which all can lead to an increased risk of falls and bone fracture.
In the literature, the effect of sleep on bone density in the clinical setting varies depending on the definition of normal sleep duration, sleep quality, selected population, and diagnostic tools for bone density.
A recent analysis based on a nationally representative sample using survey and inspection data clarified that there can be a possible relationship between bone density and the effect of the combination of sleep quality and duration.
The study is published in the Scientific Reports.
Chia-Lin Lee and colleagues from the Division of Endocrinology and Metabolism, Department of Internal Medicine, Taichung Veterans General Hospital, Taichung, Taiwan aimed to examine the association between bone mineral density (BMD)assessed by dual-energy X-ray absorptiometry and sleep duration/quality in the defined adult population from the National Health and Nutrition Examination Survey (NHANES) (a national household survey) within a 6-year period and also to explore age differences.
The authors analyzed a total of 12,793 subjects for the research. The basic variables, metabolic diseases, and bone density in the femoral neck as determined through dual-energy X-ray absorptiometry, were segregated, and analyzed according to different sleep durations (1-4, 5-6,7-8, and > 9 h/day) and sleep quality using multinomial regression models.
The researchers revealed that that women aged > 50 years with sleep duration < 5 h/day had a 7.35 (CI 3.438-15.715) odds of osteoporosis than those in other groups.
Hence, it was concluded that there can be an association between bone density and the effect of the combination of sleep quality and duration.
doi: 10.1038/s41598-021-88739-x
Source : Scientific Reports