Tofacitinib Does not Raise risk of VTE in Rheumatoid Arthritis Patients: Study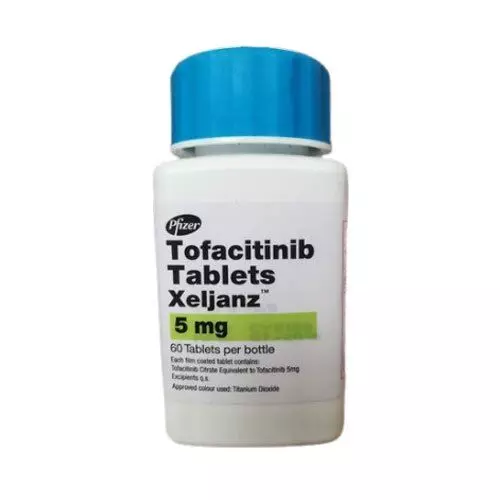 Venous thromboembolism (VTE), which includes deep venous thrombosis (DVT) and pulmonary embolism (PE), is a common medical problem with an annual incidence of 1–2 new cases per 1,000 population. VTE has been determined to be an important identified risk of tofacitinib treatment. However, a recent study suggests that tofacitinib does not increase the risk of VTE when compared with tumour necrosis factor inhibitors (TNFIs) in patients with rheumatoid arthritis (RA). The study findings were published in the journal RHEUMATOLOGY on March 22, 2021.

Tofacitinib is a Janus kinase (JAK) inhibitor for the treatment of rheumatoid arthritis (RA), psoriatic arthritis (PsA) and ulcerative colitis (UC). Recently, a link between VTE and JAK inhibitors has emerged, causing the FDA to recommend a black box label in 2019 cautioning prescribing tofacitinib for patients with a higher risk of VTE. To further evaluate this, researchers of the Brigham and Women's Hospital & Harvard Medical School, USA, conducted a study to investigate the risk of VTE with tofacitinib compared to tumour necrosis factor inhibitors (TNFIs) in patients with rheumatoid arthritis (RA).
In this cohort study, the researchers examined that connection using claims data from the IBM "MarketScan" (2012-2018), Medicare parts A, B, and D (2012-2017), and "Optum" Clinformatics (2012-2019) databases, which provided information on demographic characteristics, medical diagnoses and procedures, and prescription records. They included a total of 42,201, 25,078, and 20,374 RA patients from MarketScan, Medicare, and Optum, respectively; of whom 7.1%, 7.1%, and 9.7% were tofacitinib initiators. The patients were followed until treatment discontinuation, treatment switch, insurance disenrollment, or administrative censoring. The major outcome assessed was VTE occurrence which was identified using inpatient claims for pulmonary embolism or deep vein thrombosis.
Key findings of the study were:
Upon analysis, the researchers found that the crude incidence rates (IRs)/100 person-years for tofacitinib and TNFIs were:

♦ 0.42 and 0.35 in MarketScan,
♦ 1.18 and 0.83 in Medicare, and
♦ 0.19 and 0.34 in Optum, respectively.
Upon propensity scored- weighted hazard ratio (HR), they observed no significant differences in the risk of VTE between tofacitinib and TNFIs in any database with a pooled HR of 1.13.
The authors concluded, "Overall, VTE occurred infrequently (<1 per 100) in a total of 87,653 RA patients initiating tofacitinib or a TNFI. We observed no evidence for an increased risk of VTE for tofacitinib versus TNFIs in RA patients."
For further information:
Article Source :
RHEUMATOLOGY