Do Vitamin D and Fish Oil benefit elderly with Osteoarthritis?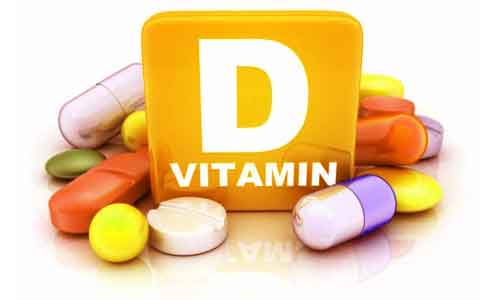 Researchers have revealed in a new clinical trial that Vitamin D and Fish Oil supplements fail to provide any benefit in osteoarthritis.
Vitamin D and marine omega‐3 fatty acids (n‐3 FA) do not offer long-term relief from knee pain, stiffness or function in elderly with chronic knee pain. The new study has been published in the journal Arthritis and Rheumatology .
Omega-3 fatty acids have anti-inflammatory effects and they promote cartilage degradation. Vitamin D promotes bone resorption and bone strength and has anti-inflammatory properties. In the wake of these properties these two supplements have been promoted as possible treatments for knee pain. But, apparently, neither treatment is associated with statistically significant improvements in pain, improved function or mobility in osteoarthritis.
Knee pain from osteoarthritis is frequent in the adult population. Prior trials have had conflicting results concerning therapeutic effects of vitamin D on knee pain and few trials have investigated marine omega‐3 fatty acids (n‐3 FA).
The researchers conducted a randomized, double-blind, placebo-controlled clinical trial of 25,871 adults enrolled in VITamin D and OmegA-3 TriaL (VITAL). The included 1,398 participants returned at least one knee pain questionnaire. Mean age was 67.7 years, 66% were female, and mean WOMAC Pain was 37 (SD 19). Mean follow‐up time was 5.3 years (SD 0.7). WOMAC Pain did not differ between vitamin D or n‐3 FA and placebo at any time point during follow‐up. Linear time by treatment interactions were not statistically significant for either treatment (vitamin D p= 0.41, n‐3 FA p= 0.77). Vitamin D and n‐3 FA supplementation did not significantly affect WOMAC Function or Stiffness scores over time.
No statistical difference in pain, function or stiffness was found between the vitamin D and placebo groups or the omega-3 fatty acid and placebo groups. Nor were there differences in the reduction of total knee replacement surgeries or a difference in the use of analgesics over the course of the five-year study.
The researchers conducted that Vitamin D and n‐3 FA supplementation for a mean of 5.3 years did not reduce knee pain or improve function or stiffness in a large sample of U.S adults with chronic knee pain.
"These results are in agreement with past smaller randomized control trials and suggest that supplementation of vitamin D or n-3 FA does not have a role in the management of symptomatic knee pain due to osteoarthritis," wrote researchers who were led by Lindsey A. Macfarlane, M.D., MPH, of Brigham and Women's Hospital in Boston.
"Identifying safe and inexpensive therapies that reduce pain could vastly improve management of chronic knee pain," they wrote.
For further reference log on to:
Lindsey A. MacFarlane, Nancy R. Cook, Eunjung Kim, et al. "The Effects of Vitamin D and Marine Omega‐3 Fatty Acid Supplementation on Chronic Knee Pain in Older U.S. Adults: Results from a Randomized Trial," Arthritis and Rheumatology. First published: 25 June 2020, https://doi.org/10.1002/art.41416
Source : Arthritis and Rheumatology