Vitamin D supplementation alone may not effectively reduce fracture risk: Study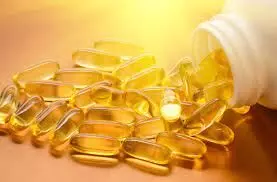 Vitamin D supplements alone do not decrease the risk of fractures, according to a study published in the Journal of Clinical Endocrinology & Metabolism.

The growing number of systematic reviews/meta-analyses (SR/MAs) on vitamin D (±calcium) for fracture prevention has led to contradictory guidelines. This umbrella review aims to assess the quality and explore the reasons for discrepancy of SR/MAs of trials on vitamin D supplementation for fracture risk reduction in adults.
The researchers searched 4 databases (2010-2020), Epistemonikos, and references of included SR/MAs, and we contacted experts in the field. We used AMSTAR-2 for quality assessment. We compared results and investigated reasons for discordance using matrices and sub-group analyses (PROSPERO registration: CRD42019129540). The researchers included 13 SR/MAs on vitamin D and calcium (Ca/D) and 19 SR/MAs on vitamin D alone, compared to placebo/control.
The results of the study are as follows:
Only 2 from 10 SR/MAs on Ca/D were of moderate quality.
Ca/D reduced the risk of hip fractures in 8/12 SR/MAs (relative risk (RR) 0.61-0.84), and any fractures in 7/11 SR/MAs (RR 0.74-0.95).
No risk reduction was noted in SR/MAs exclusively evaluating community-dwelling individuals or in those on vitamin D alone compared to placebo/control.
Discordance in results between SR/MAs stems from inclusion of different trials, related to search periods and eligibility criteria, and varying methodology (using intention to treat, per-protocol, or complete case analysis from individual trials). Vitamin D alone has no protective effect on fracture risk.
Thus, the researchers concluded that Ca/D reduces the risk of hip and any fractures, possibly driven by findings from institutionalized subjects. Individual participant data meta-analyses of patients on Ca/D with sufficient follow-up period, and subgroup analyses, would unravel determinants for a beneficial response to supplementation.
Reference:
Vitamin D Supplementation and Fractures in Adults: A Systematic Umbrella Review of Meta-Analyses of Controlled Trials by Marlene Chakhtoura et al. published in the Journal of Clinical Endocrinology & Metabolism.
https://doi.org/10.1210/clinem/dgab742
Source : The Journal of Clinical Endocrinology & Metabolism