Orthopedician Loses License for performing Neurosurgery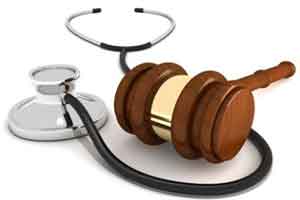 AP: The thin line between super-specializations seems to have gone BOLD. This comes after an Orthopedician has been suspended by the Andhra Pradesh Medical Council for performing  a procedure that should have been done by a neurosurgeon.
Hindu has reported the case of a patient, one Mukkapati Srinivasa Rao, who had gone to Manipal hospitals to get operated for the Cervical Spondylotic Myelopath (severe neck pain).He was admitted for operation at Manipal hospitals on the advice of a private orthopaedic surgeon, Dr A Suryanarayana. While the patient was mobile before the operation in 2014, soon after the procedure, his left limbs became paralysed and he has been bedridden since then.
His attendants filed a complaint with the Andhra Pradesh Medical Council, who holding the doctor guilty, have taken away his licence to practice medicine for one year since June 25, 2016. Not only this, the doctor has been charged with impersonation and asked to surrender his Permanent Registration Certificate by the AP Medical Council.
A report by the submitted by Inquiry Officer and Guntur DM&HO T also holds Manipal Hospitals "guilty of gross negligence" and recommended "action" against it. The hospital has been asked to pay a penalty of Rs 3,30,000 for allowing an orthopaedic surgeon Dr A Suryanarayana to perform a procedure that should have been done by a neurosurgeon, adds the Hindu. It is reported that the hospital had rented its OT for the said surgery under the NTR Vaidya Seva Scheme (the erstwhile Arogyasree Scheme)
A Manipal Hospitals spokesperson said the hospital had to pay the penalty for "a clerical error". "No doctor can guarantee the outcome of a surgical procedure. It is un-ethical for doctors to predict results of procedures. There was an obligation for the hospital to allow the use of OT to visiting consultants," said Regional Head Somasekhar in defence of the institution and the orthopaedic surgeon.
The family of the doctor has now approached Chief Minister N Chandrababu Naidu for help and justice. This case of has also opened up a number of questions about the differences in the mandates of various doctors/surgeons in their medical/surgical practice.
Read Also: M.D. Medicine Doctor fined for calling himself a Cardiologist