Overflow of patients at PGI: Nadda suggests audit of Doctors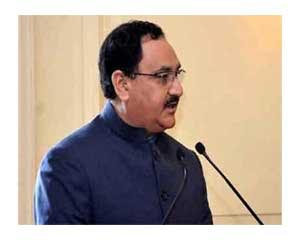 Chandigarh: To curb unnecessary overflow of patients to Post Graduate Institute of Medical Education and Research (PGIMER) Chandigarh, the Union Health Minister J P Nadda gave his suggestion to the state government for introducing state-level audit of doctors in Himachal Pradesh.
The Minister informed that he has advised the Chief Minister Vipin Parmar, to conduct an
audit
of the cases which can easily be treated at primary level but are being unnecessarily referred to PGI without proper assessment. The Health Minister emphasized more on the improvement and up gradation of primary health centres in far-flung areas of Himachal Pradesh as well as other states on the terrain.
Read Also: Himachal Prescription Audit: Health Minister asks administration to take strict action
Nadda told
TOI
, "It is not possible to provide every emergency facility at the door step, but such facilities can be provided at district and state level. Our focus has to be on deploying adequate number of doctors in village dispensaries and health centres so that a patient gets initial treatment there and is then referred to a district health centre or a medical institute."
The minister informed about the audit to the daily while returning from the groundbreaking ceremony of AIIMS Bilaspur. Nadda termed the setting up of AIIMS at Bilaspur as a milestone in achieving better healthcare facilities in the state. He confirmed that two years deadline has been set for the completion of the institute.
Read Also: 
Himachal: AIIMS Bilaspur groundbreaking ceremony performed
He further added the information regarding the allocation of funds by the centre. Himachal Pradesh has been allocated Rs 1,430 crore under National Health Mission since 2014 and Rs 1,348 crore has been released so far. The government has given the approval of Rs 213 crore under Pradhan Mantri Swathya Suraksha Yojana for which the centre will provide Rs 120 crore. Besides, Rs 510 crores have also been approved for setting up medical colleges in the state.
Read Also: Himachal Govt Prescription Audit: 400 doctors get notices for Violations