Paras Healthcare eyes 2,000 beds in three years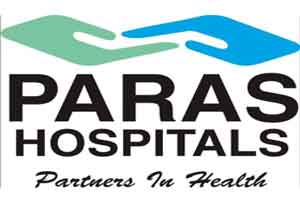 Specialty hospital chain Paras Healthcare aims to have around 2,000 beds in the next three years as it plans to expand operations in North India.
The company, which has over 700 operational beds across five hospitals, eyes expansion mainly in tier II and tier III cities.
"We aim to have around 1,800-2,000 beds in the next three years. There is a huge demand and supply gap for healthcare facilities in North India. So we would like to focus on this region for further expansion," Paras Healthcare Managing Director Dharminder Nagar told PTI.
The company plans to establish its presence in Uttar Pradesh, Bihar, Rajasthan, Punjab
and Haryana, among others.
"There is a lot of pent up demand in places like Bihar
and Uttar Pradesh. We focus on affordability, accessibility and quality and would like to be near the patient," Nagar said.
The company runs five hospitals in Delhi, Gurgaon, Patna, Darbhanga and Panchkula.
On the investment planned for the next round of expansion, Nagar said the company is yet to come up with final details.
"But one thing is clear we are looking at a long-term provider for investing in the future projects. It will be a mix of internal accruals, outside funding and debt," he added.
The company also plans to expand its specialised maternity and pediatric centres -- Paras Bliss over the next five years.
"We have two such centres at Delhi
and Panchkula. We aim to at least five such centres over the next five years," Nagar said.
In the long-term, the company aims to have around 5,000 beds across various locations by 2025, Nagar said.