Paras Healthcare launches Paras Bliss- Exclusive mother and child hospital in Delhi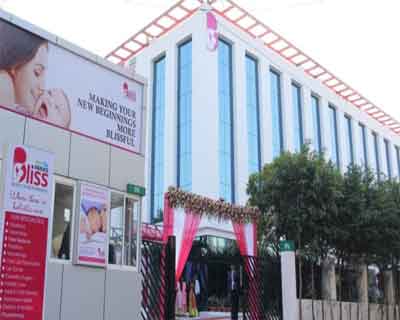 New Delhi: Expanding its chain of mother-and-child hospitals, Paras Healthcare Group launched its Delhi centre, Paras Bliss Hospital.
The centre is designed to offer specialised care programs that are unique and formulated to aid expecting and new mothers.
Previously known as Paras Spring Meadows, the centre has garnered a reputation for offering tertiary care hospital facilities of all kinds, including general surgery, joint transplants, psychiatry, non-interventional cardiology, apart from mother and child facility care.
With this launch, the 50-bed facility will offer services and facilities specialising in mother and childcare. The facility has roped in reputed gynecologists, obstetricians, super-specialisations within each (such as fertility specialists), as well as neonatologists. The mother and baby will be taken care of from pre-conception to post-delivery.
"The launch is not just about an expansion of our chain of Paras Bliss Hospitals and their dedication to the mother-and-child vertical. It is about affordable specialised care that every family should have access to when they experience what is the most important aspect of life. This is important from a societal perspective as well, because a healthy birthing experience will establish a strong and healthy future," says Dr Dharminder Nagar, Managing Director and CEO, Paras Healthcare Group.
The boutique birthing outfit us specially designed to understand the needs, challenges, and requirements of motherhood. "We, at the centre, believe that motherhood is not just about delivering a child but an experience and a journey, which can be enriched and augmented at each step by providing specialised care.
"The task of making this journey special begins the moment a woman comes to the hospital for pre-pregnancy counselling and is heightened when she discovers her pregnancy and finally has her baby. Therefore, it is important to have a dedicated hospital that is designed to cater to the holistic needs of a woman and her child, both before and after birth," said Dr Seema Vig, Centre Head, Paras Bliss Hospital, New Delhi.
The hospital also has a specialised level III neonatal ICU. The department has neonatologists of national and international repute to provide specialised care for preterm and precious deliveries. Chiefly designed to take care of the newborns who have medical complications, or babies who have been born prematurely, the department is equipped to offer advanced care for premature, low birth-weight and critically ill infants.