Paras Healthcare to double bed capacity in next 4 years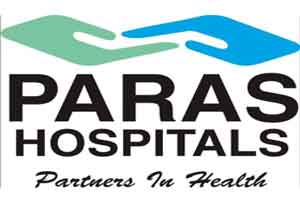 New Delhi: Paras Healthcare is planning to double the bed capacity in the next three to four years, a top company official said.
The healthcare provider has 730 operating beds across five hospitals.
 "We are expecting to double our bed capacity in next three to four years. We will be opening a multi-speciality tertiary care hospital in Panchkula in July this year," Paras Healthcare managing director Dharminder Nagar told PTI.
The company has already announced plans to set up a 300-bed hospital in Ranchi, while another will come up in Uttar Pradesh, he added.
When asked how the company plans to fund the expansion, Nagar said: "This will be mainly through equity which we have raised. We plan to follow an asset light model but are also open to other models."
The company had raised USD 42 million (around Rs 275 crore) in July 2017 from private equity firm Creador to fund growth and expansion plans.
"My focus has always been to serve the middle class and to manage the quality and be cost effective," he added.
Founded in 2006, Paras Healthcare has five hospitals, one each in Gurgaon, Patna, Darbhanga, Panchkula and in East of Kailash in New Delhi.
Panchkula and New Delhi hospitals are called Paras Bliss.