Patiala: Health Department Rejects Resignation, Dr Brar Continues as MS Rajindra Hospital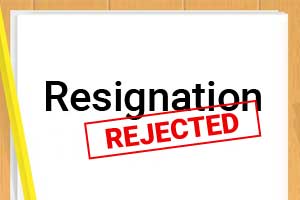 Patiala: Three days after Dr B S Brar resigned from his post of Medical Superintendent of the government-run Rajindra Hospital, the Health Department decided to continue with him.
No other official from the hospital was coming forward to take the charge of the MS, the sources in the Health Department added.
"Till now, we have not decided anyone for the post of the
Medical Superintendent
(MS). Therefore, he (Dr BS Brar) will continue as MS as of now," Additional Chief Secretary of Health, Satish Chandra confirmed to
Tribune
.
Dr Brar resigned following the demand from Chief Minister for not taking the patient inside the labour room.
According to recent reports by Medical Dialogues, the hospital authorities were accused of negligence in two pregnancy cases. In one of the incident, a lady was asked to get out of the labour room just after two hours of the delivery in the Gynaecological Department.
Thereafter, taking a suo moto notice of this case, the State Women Commission had summoned the MS and others .
Justifying the issue, Dr Brar said, "The woman had given in writing that she herself moved out of the delivery ward as she was feeling suffocated inside. His office had submitted documents related to the matter to the Health Department."
Read Also: Rajindra Hospital Medical Superintendent Summoned by Punjab Women's Commission
While in another incident, a lady delivered a baby in the open after the ambulance driver instead of dropping her at the labour room and informing the doctors about it, dropped her at the gate of the emergency ward.
Observing these two cases, the hospital authorities drew a lot of flak, mainly Dr Brar. Subsequently, he handed over his resignation to the health department.
Read Also: Woman delivers at hospital gate, Medical Superintendent Resigns
Meanwhile, the hospital staff including junior residents, class four employees' union, the nursing association and members of the para-medical association staged a protest demonstration in support of Dr Brar, demanding his reinstatement.
"The MS should be reinstated as he was not responsible for the negligence. The labour department and the security guard were the first to respond in such a case. The ambulance staff do not obey the rules and leaves the patients at the gate whereas they are supposed to go back after getting the patient registered with the doctor in hospital", one of the protestors alleged while speaking to TOI.