Patient dies at govt hospital, family alleges negligence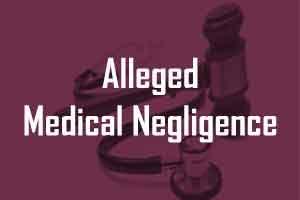 Jalpaiguri: Family members of a patient, who was injured in a motorcycle accident, have alleged that the person died at a state-run hospital in West Bengal after lying unattended for 10 hours on Wednesday.
They alleged negligence on part of the doctors at the North Bengal Medical College and Hospital near Siliguri.
Shiv Kamal Mhanata, 33, admitted to the hospital in the early hours on Wednesday, was not even administered saline and medicines, his family members claimed.
Describing the allegation as "serious", Hospital Superintendent Kaushik Majumdar said the matter was being looked into.