Patient Jumps from fifth floor at Metro Hospital Noida, dies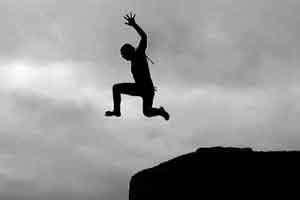 NOIDA: A 52 year old patient jumped from fifth floor of Metro Hospital in Sector 11. The patient, Kartar Singh, resident of Khoda Colony in Ghaziabad was a employee of New Delhi Municipal Corporation(NDMC).
As per the hospital sources, the patient was suffering from respiratory problems for the past five years. He was admitted in the hospital for the treatment on February 10, 2017. "He was undergoing treatment for the past five days. His condition improved and he was later moved to a ward on the fifth floor," said a official.
The incident took place around 3 pm when patient's attendant left the hospital in the afternoon,  post which the patient opened the window of the room and jumped off, reports hospital sources.
The security guards found the patient on the ground and informed the hospital staff about the incident. The hospital staff took the patient inside the hospital immediately, however, he succumbed to his injuries.
The hospital management authority said that they were trying to contact patient's family after the incident but the mobile phones were not reachable.
Vinay Prakash Singh, SHO, Sector 24 police station told TOI that the hospital did not inform police about the incident. "We received information through our sources. We have sent a team for investigation," he said.
It is believed that the patient received fractures and head injuries in the fall, though the body has been sent for the postmortem. Police will investigate the case further.