Govt Proposes Patient Safety Based MCI Re-registration, invites comments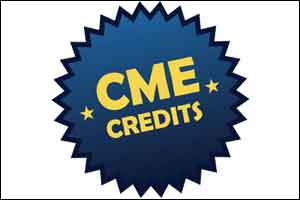 Central Government has proposed linking of specific number of credit hours on Patient Safety to the licensing/certification and recertification standards with the councils
New Delhi: Realising the importance of patient safety in an Indian scenario, and the importance of equipping medical practitioners to combat the growing Challenges in patient safety in
India ranging from unsafe injections and biological waste management to medication and medical device safety, high rates of health care associated infections, anti-microbial resistance etc, the government is in the process of bringing a uniform patient safety framework for the entire country
For the same, the government has made public Draft Patient Safety Implementation Framework, with a goal to improve patient safety at all levels of healthcare across all modalities of health care provision, including prevention, diagnosis, treatment and follow-up within overall context of improving quality of care and progressing towards UHC in coming decade
The framework lays down 6 major objectives including to improve structural systems to support quality and efficiency of healthcare and place patient safety at the core at national, subnational and healthcare facility levels.
One of the objectives also includes ensuring a competent and capable workforce that is aware and sensitive to patient safety. To achieve this objective, the government has proposed that the licensing/certification and re-certification standards of all categories of health workforce by revised to include knowledge of patient safety.
Proposed-Revise licensing/certification and recertification standards of all categories of health workforce, ensuring the requirement for a specific number of credit hours on Patient Safety
The target for the above intervention has been set-forward as 2019. Another intervention proposed for the same calls for the inclusion of patient safety in the medical curriculum at both UG and PG levels.
Develop/adjust the Patient Safety pre-service educational curricula/training modules through mapping and converging the available materials with their further institutionalization at undergraduate and postgraduate level (reference to WHO Patient Safety Curriculum Guide)
The responsibility of both the interventions has left with the respective councils, including the Medical council of India (MCI), DCI, INC and the like.
Some of the Other measures include


Identify institutions by central/state govt. and develop a sustainable framework for ongoing education and capacity building of Healthcare workers both in public and private sectors.


Establishing national institutional framework and methodology for collating, developing and commissioning evidence-based STGs ( Standard Treatment Guidelines) for Indian context. The proposal further calls for Developing and implementing unified national STGs for each
disease/condition (through collation/revision of existing and development of new ones)


For training the workforce, at the employer level, the proposal calls for Incorporating patient safety basic principles and practice in all in-service education/on job training for all categories of health workforce


 The employer will also have to introduce elements of Patient Safety job descriptions of different categories of health workforce and ensure their usage for monitoring performance at different levels and linking that to promotion and financial incentives


Additionally, the Ministry of health has been entrusted with the intervention of Organizing Patient Safety weeks/days across the country to promote different components of patient safety as well as to develop IT-based learning solutions for disseminating information on patient safety


Draft Patient Safety Implementation Framework has been developed by Dte.GHS, MoHFW. Comments/ suggestions are invited on the framework from public/ experts.
Suggestions/comments if any, may kindly be forwarded to Dr. Chhavi Pant Joshi Deputy Assistant Director General, Tel:-23061936,Email:patientsafety17@gmail.com Room No.-451'A-Wing', 4th Floor, Nirman Bhawan, New Delhi-110108.