Patna Medical College Hospital to become world-class hospital with 5,000 beds: Health Minister Pandey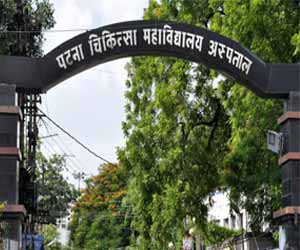 Patna: Health Minister Mangal Pandey recently said that Patna Medical College and Hospital (PMCH), the premier medical institute of Bihar would become a world-class hospital in three phases with 5,000 beds capacity requiring investment of Rs 5,540.07 crores while process was also on to open 11 new medical colleges in the state.
Mr Pandey, while replying to debate on budgetary demand of Health Department for the financial year 2019-20 in Assembly, said that state government had decided to develop PMCH as the world-class hospital with 5,000 beds capacity in three phases. A total amount of Rs 5,540.07 crores would be spent in execution of the project prepared to upgrade PMCH as the world-class medical institute, he added.
Also read:
Upgradation of Govt Hospitals: LNJP to get 22 storey Gynae Paediatric Medicine block, 57 beds in OPD
The Minister said that the bed capacity of Indira Gandhi Institute of Medical Sciences (IGIMS) would also be increased and a detailed project had been prepared for the purpose. A new building with a bed capacity of 500 was being constructed in premises of IGIMS while facilities of 150 beds had been started for the patients in the old building of IGIMS from today itself and facilities of more such 150 beds would be rolled out from July 22, 2019, he added.
Also read: ESIC Hospital Faridabad releases 14 Vacancies for Faculty posts, Details