Patna: Summon against five doctors for sex determination of foetus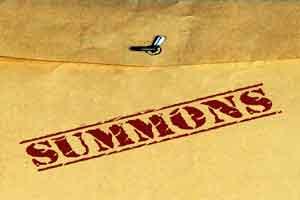 Patna: A local court today issued summons against eight people including five doctors for their alleged involvement in determination of sex of foetus in Ultra Sound and Scan Centres in Patna, which is violation of the law enforced in the state.
Chief Judicial Magistrate (CJM) Om Prakash issued the summons against eight people including five doctors for violation of law relating to sex determination test of foetus, taking cognizance of three cases filed by Civil Surgeon of Patna in this connection.
Civil Surgeon of Patna Dr Pramod Jha filed three separate cases against doctors, staff and owners of various Ultrasound and Scan Centres in Patna after a probe during which the charges against them were found to be true. The matter was investigated after it came to light few days back.
Five doctors against whom summons were issued are-- Dr Rajkishore Prasad, Dr Sangeeta Kumari, Dr Deepak Kumar, Dr Ranjeet Kumar and Dr Hinarani Deonath. Others who have been directed to apear before the court included Prince Kumar and Sujit Mohan. Three separate cases were filed by civil surgeon Dr Pramod Jha.