Acute Treatment of Migraine in Children and Adolescents: AAN guidelines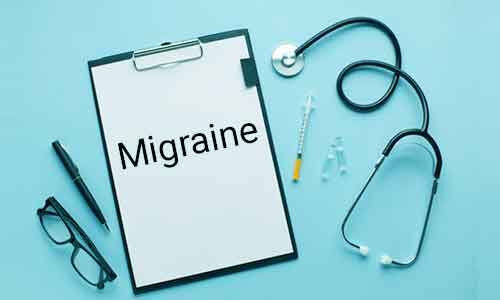 The Academy of Neurology (AAN) supported by the American Headache Society, have recently laid down a revised set of guidelines on the Acute management of Migraine in Children and Adolescents which have been published in the prestigious JAMA Pediatrics.

It serves as an update to the AAN's 2004 guidelines on short-term treatment in new and established patients with migraine.
In the updated guidelines, Dr. Irene Patniyot and Dr.William Qubty have elaborated that Migraine is a primary headache disorder with recurrent attacks of headache of moderate to severe intensity.Pediatric migraine is a common and potentially disabling disorder with an 8% to 24% prevalence in school-aged children. Reports have shown more than one quarter of children with migraine are associated with moderate or severe disability.
The revised guidelines, which conforms to Institute of Medicine standards in its development and evidence base, was initiated and funded by the American Academy of Neurology (AAN)with support from the American Headache Society.
Key recommendations of the guidelines are-
1)

To

establish a specific headache type as primary, secondary, or other (level B).the rationale is to access the type of management needed as short-term migraine treatments are more effective when the pain is still mild (level B).

2) To determine about premonitory and aura symptoms, headache description, associated symptoms, and pain-associated disability (level B)

3) Ibuprofen (10 mg/kg) is an initial pain treatment option (level B).

4) For adolescents with migraine, clinicians should prescribe sumatriptan/naproxen oral tablets, zolmitriptan nasal spray, sumatriptan nasal spray, rizatriptan oral dissolving tablets, or almotriptan tablets (level B) with a second dose administered within 24 hours if needed.
5) For incomplete or unresponsive migraines, treat with triptans paired with ibuprofen or naproxen. Triptans with a nonoral route can be prescribed when headache intensity peaks rapidly, there is nausea and/or vomiting, or oral formulations have been ineffective.
6) Antiemetic treatments should be offered when there is nausea or vomiting (level B).
7) To avoid medication overuse, use ibuprofen or acetaminophen ≤14 days per month and triptans ≤9 days per month.
8) Triptans are not recommended in patients with a history of ischemic vascular disease or accessory conduction pathway disorders.
The US Food and Drug Administration has advised against triptan use in patients with a history of hemiplegic or brainstem aura (previously termed basilar migraine), although this contraindication is based on a previous theory of migraine pathophysiology no longer considered accurate.
Ibuprofen or acetaminophen use should be limited to no more than 14 days per month. Triptans or any combination of triptans, analgesics, and opioids should be limited to no more than 9 days per month.
The recommendations emphasize treating migraines with oral analgesics combined with a triptan for greatest efficacy and patient education on lifestyle and non pharmacologic treatment options and medication overuse headaches. Recent researches have lead to earlier identification and treatment of migraine in children and adolescents and improve their quality of life.
Researchers further suggested that clinicians should address non medication management, providing counseling on lifestyle modification and evaluation of migraine triggers.
Source: JAMA Pediatrics
Source : JAMA Pediatrics