AHA guidance on Resuscitation of newborn and children with COVID 19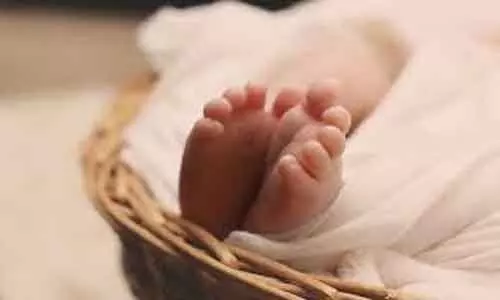 American Heart Association (AHA) and other groups have released guidance on resuscitation of newborns and children with COVID-19 . The guidance aims to bridge the gap between current practice and the need for healthcare workers to protect themselves amid worldwide shortages of personal protective equipment (PPE) during the pandemic.
The guidance has been published in Pediatrics.
Various associations involved in bringing the guidelines besides AHA are the American Academy of Pediatrics, American Association for Respiratory Care, American College of Emergency Physicians, Society of Critical Care Anesthesiologists, and American Society of Anesthesiologists also contributed to the guidance, with the support of the American Association of Critical Care Nurses.
While children are far less likely than adults to have severe illness or die from the novel coronavirus, the researchers noted that the prevalence of infection in children and their ability to spread the disease is likely underestimated, "presumably impacting how health care providers consider the risk associated with resuscitating children with unknown COVID-19 status."
Resuscitation involves many aerosol-generating procedures, such as chest compressions, positive-pressure ventilation, and endotracheal intubation, putting the healthcare provider at risk for inhaling virus-containing particles. Therefore immediate needs of the patient requiring resuscitation may result in lapses in infection-control practices.
This statement applies to all pediatric and neonatal resuscitations in patients with
suspected or confirmed COVID-19 infection unless otherwise noted. The guidance contained
herein is based on expert opinion and needs to be adapted locally based on current disease
burden and resource availability.
General Principles for Resuscitation in Suspected and Confirmed COVID-19 Patients
Reduce provider exposure to COVID-19
• Rationale: It is essential that providers protect themselves and their colleagues from
unnecessary exposure. Exposed providers who contract COVID-19 further decrease the
already strained workforce available to respond and have the potential to add additional
strain if they become critically ill.
• Strategies:
1. Before entering the scene, all rescuers should don PPE to guard against contact with
both airborne and droplet particles. Consult individual health or emergency medical
services (EMS) system standards as PPE recommendations may vary considerably on
the basis of current epidemiologic data and availability.
2. Limit personnel in the room or on the scene to only those essential for patient care.
3. In settings with protocols and expertise in place for their use, consider replacing
manual chest compressions with mechanical CPR devices to reduce the number of
rescuers required for adolescents who meet the manufacturers height and weight
criteria.
4. Clearly communicate COVID-19 status to any new providers before their arrival on
the scene or receipt of the patient when transferring to a second setting.
Prioritize oxygenation and ventilation strategies with lower aerosolization risk.
• Rationale: While the procedure of intubation carries a high risk of aerosolization, if the
patient is intubated with a cuffed endotracheal tube and connected to a ventilator with a high-
efficiency particulate air (HEPA) filter in the path of exhaled gas and an in-line suction
catheter, the resulting closed circuit carries a lower risk of aerosolization than any other form
of positive-pressure ventilation.
• Strategies:
5. Attach a HEPA filter securely, if available, to any manual or mechanical ventilation
device in the path of exhaled gas before administering any breaths.
6. After healthcare providers assess the rhythm and defibrillate any ventricular
arrhythmias, patients in cardiac arrest should be intubated with a cuffed tube, at the
earliest feasible opportunity. Connect the endotracheal tube to a ventilator with a HEPA filter, when available.
7. Minimize the likelihood of failed intubation attempts by
a) Assigning the provider and approach with the best chance of first-pass success to
intubate
b) Pausing chest compressions to intubate
8. Video laryngoscopy may reduce intubator exposure to aerosolized particles and
should be considered, if available.
9. Before intubation, use a bag-mask device (or T-piece in neonates) with a HEPA filter
and a tight seal.
10. If intubation is delayed, consider manual ventilation with a supraglottic airway or
bag-mask device with a HEPA filter.
11. Once on a closed circuit, minimize disconnections to reduce aerosolization.
Consider the appropriateness of starting and continuing resuscitation.
• Rationale: Cardiopulmonary resuscitation is a high-intensity team effort that diverts rescuer
attention away from other patients.12 In the context of COVID-19, the risk to the clinical
team is increased and resources can be more significantly limited, particularly in regions that
are experiencing a high burden of disease. It is reasonable to consider comorbidities and
severity of illness in determining the appropriateness of resuscitation and balance the
likelihood of success against the risk to rescuers and patients from whom resources are being
diverted. 13
• Strategies:
12. Address goals of care with COVID-19 patients (or proxy) in anticipation of the
potential need for increased levels of care.
13. Healthcare systems should consider policies to guide front-line providers in
determining the appropriateness of starting and terminating CPR, taking into account
COVID-19 status, comorbidities and severity of illness to estimate the likelihood of
survival. Risk stratification and policies should be communicated to patients (or
proxy) during goals of care discussions.
14. There is insufficient data to support extracorporeal cardiopulmonary resuscitation (E-
CPR) for COVID-19 patients.
The protocols for mothers infected with COVID-19 who go into cardiac arrest are the same as for uninfected mothers.
Source : Pediatrics