Caring for children with Williams syndrome: AAP recommendations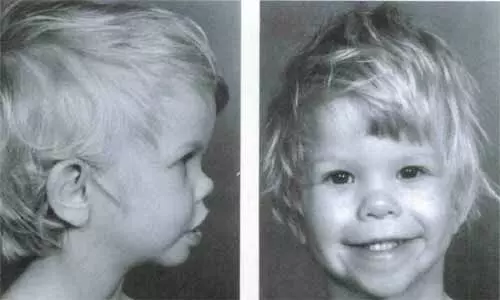 USA: The American Academy of Pediatrics (AAP) has released recommendations for care for children with Williams syndrome (WS) who were diagnosed by using clinical features and with chromosome 7 microdeletion confirmed by fluorescence in situ hybridization, chromosome microarray, or multiplex ligation-dependent probe amplification.
The recommendations, published in the AAP journal Pediatrics, reflect review of the current literature, including previously peer-reviewed and published management suggestions for WS, as well as the consensus of physicians and psychologists with expertise in the care of individuals with WS.
"These general recommendations for the syndrome do not replace individualized medical assessment and treatment," wrote the authors.
Williams syndrome (WS), also known as Williams-Beuren syndrome, is caused by a deletion of part of chromosome 7 and is a multisystem disorder that was first identified as a distinct clinical entity in 1961.1 It is present at birth with a prevalence of 1 in 75002 and affects boys and girls equally. Children with WS usually come to the attention of pediatricians during infancy or early childhood. WS is characterized by dysmorphic facies (100%), cardiovascular disease (80%; most commonly supravalvular aortic stenosis [SVAS]), intellectual disability (75%), a characteristic cognitive profile (90%), and idiopathic hypercalcemia (15% to 45%).
Key recommendations include:
· Because of common cardiological effects, pediatric cardiology care is needed, beginning with an initial evaluation, frequent follow-up in the first year, and annual evaluations thereafter.
· These children are at risk for hypercalcemia and should be monitored regularly, potentially under the care of a pediatric endocrinologist, who also can monitor for common thyroid and metabolic issues.
· In early life, these children can have feeding difficulties and may need care from a team including neurology, gastroenterology, and a dietician.
· Pediatric urology should also be part of care, given the relatively common urinary tract effects of this gene variant.
· These children may present with a mix of hypotonia (axial) and hypertonia (peripheral), along with cerebellar-related issues, and require neurological assessment and monitoring.
· They likely also will need follow-up for psychosocial and behavioural needs.
· These children also commonly experience some visual deficits and hearing loss and should be monitored for both.
· Because of the effects of this variant on dentition, consistent dental follow-up and maintenance of oral hygiene are crucial.
The key takeaway of the study is --> Children with Williams syndrome (WS) require a multidisciplinary care team that is integrated to address the effects of their genetic variant on various body systems. Care teams may need to include cardiologists, neurologists, and urologists.
"Health Care Supervision for Children With Williams Syndrome," is published in the AAP journal Pediatrics.
Source : journal Pediatrics