Management Of Pediatric COVID-19- Updated Comprehensive Guidelines by GOI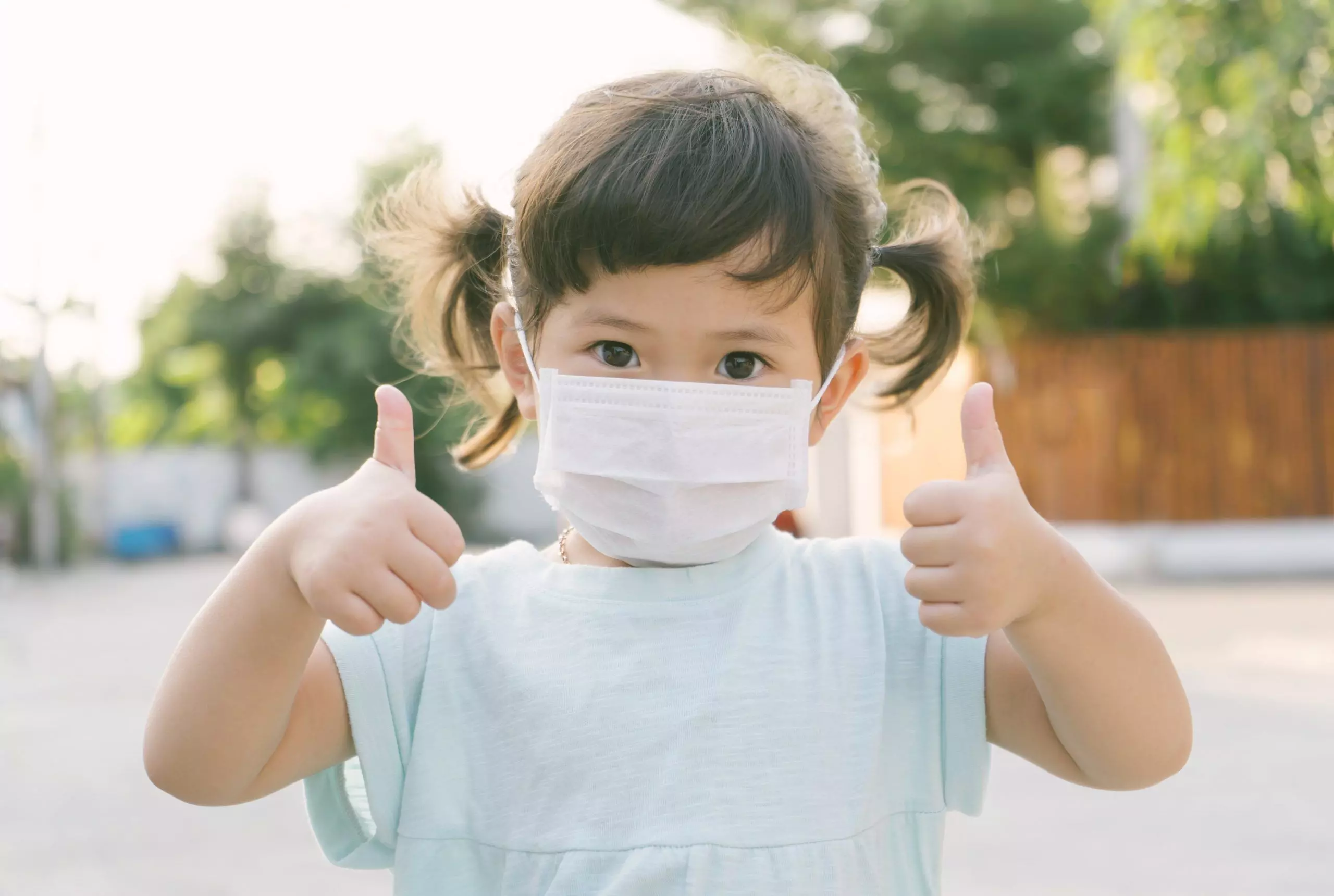 While India is still battling second wave and its consequences, health experts anticipate the possibility of third wave which may predominantly affect children. As a guide to health care professionals, Ministry of Health and Family Welfare, Government of India has recently updated the guidelines on management of COVID 19 and MIS-C in children.
Majority of children with covid infection may be Asymptomatic or mildly symptomatic. Common symptoms include fever,cough, cold,sore throat but it may have varied presentation such as diarrhea,vomiting,dyspnea ,rash and atypical symptoms.
Based on symptoms Pediatric COVID-19 management has been grouped under
-Asymptomatic /Mild
-Moderate
-Severe
ASYMPTOMATIC/MILD CASES:
Asymptomatic cases are usually identified while screening if family members are identified. These children require monitoring for danger signs and kept under home isolation.
Children with mild disease may present with fever,sore throat, rhinorrhea and cough. Mainstay of treatment In these children includes home isolation and symptomatic treatment(paracetamol for fever, soothing agents and warm saline gargles for cough. Adequate hydration and nutrition to be maintained along with covid appropriate behavior.
NO INVESTIGATIONS ARE REQUIRED FOR MILD AND ASYMPTOMATIC CASES.
Antibiotics are not indicated in mild and asymptomatic cases.
Maintain monitoring chart including counting of respiratory rate 2-3 times a day, look for chest indrawing, cold extremities, urine output, oxygen saturation, fluid intake, activity level, especially for young children and to report a doctor if deteoration of symptoms.
MODERATE CASES:
A child may be categorised as moderate if he/she has :rapid respiration (age-based): respiratory rate(RR) >60/min for less than 2 months,rr>50/min for 2 to 12 months ,RR>40/min for 1 to 5 years and RR>30/min for more than 5 years; AND/OR SpO2 90–93% on room air.
Baseline investigations such as CBC including ESR, blood glucose and Chest X-Ray to be done in these cases.
Treatment: to be admitted in dedicated covid care centre.
• Initiate oxygen if SpO2 <94%
• Maintain fluid and electrolyte balance
• Fever with temperature > 38°C (or 100.4°F): Paracetamol 10-15mg/kg/dose; may repeat every 4- 6 hours
• Anti-microbials to be administered if there is evidence/strong suspicion of superadded bacteria
• Corticosteroids are not required in all children with moderate illness; they may be administered in rapidly progressive disease.
SEVERE CASES:

Children with SpO2 <90% on room air are categorised as having severe COVID-19 infection.
They may have severe pneumonia, Acute respiratory Distress syndrome (ARDS), Septic shock, Multi-Organ Dysfunction syndrome or pneumonia with cyanosis.
Such Children present with grunting, severe chest retractions, lethargy, somnolence and seizures
This group of children need admission in a Tertiary Care centre preferably in ICU.
CBC including ESR, blood glucose, CRP, LFT, KFT, serum ferritin, D-Dimer and Chest X-Ray are done at admission.
Mainstay of treatment includes:
• Initiate immediate oxygen therapy and maintain target SpO2 94–96%
• Maintain fluid and electrolyte balance
• Corticosteroids therapy to be initiated
• Anticoagulants may also be indicated
Antimicrobials to be administered if there is evidence/strong suspicion of superadded bacterial infection
ARDS and shock to be managed accordingly.
May need organ support in case of organ dysfunction e.g. renal replacement therapy
REMDESIVIR (AN EMERGENCY USE AUTHORIZATION DRUG) IS NOT RECOMMENDED IN CHILDREN.

CT CHEST IS NOT INDICATED IN DIAGNOSIS OR MANAGEMENT OF COVID-19 INFECTION IN CHILDREN (Consider CT chest only if no improvement in respiratory status)
MULTI SYSTEM INFLAMMATORY SYNDROME IN CHILDREN (MIS-C)
Multi System Inflammatory Syndrome in Children (MIS-C) is a new syndrome in children characterized by unremitting fever >38°C and epidemiological linkage with SARS-CoV-2 Diagnostic criteria (WHO):
• Children and adolescents 0–18 years of age with fever ≥3 days
• And any two of the following:
Rash or bilateral non-purulent conjunctivitis or muco-cutaneous inflammation signs (oral, hands or feet)
Hypotension or shock
Features of myocardial dysfunction, pericarditis, valvulitis, or coronary abnormalities (including ECHO findings or elevated Troponin/NT-proBNP)
Evidence of coagulopathy (PT, PTT, elevated D-Dimers)
Acute gastrointestinal problems (diarrhoea, vomiting, or abdominal pain)
• And elevated markers of inflammation such as ESR (>40 mm), C-reactive protein (>5 mg/L), or procalcitonin.
• And no other obvious microbial cause of inflammation, including bacterial sepsis, staphylococcal or streptococcal shock syndromes
• And evidence of recent COVID-19 infection (RT-PCR, antigen test or serology positive), or likely contact with patients with COVID-19
• Alternative diagnoses that must be excluded before making a diagnosis of MIS-C • Tropical fevers (malaria, dengue, scrub typhus, enteric fever) • Toxic shock syndrome (staphylococcal or streptococcal) • Bacterial sepsis
MIS-C with Kawasaki Disease (KD) phenotype is characterised by fever, conjunctival redness, oropharyngeal findings (red and/or cracked lips, strawberry tongue), rash, swollen and/or erythematous hands and feet and cervical lymphadenopathy
Drugs to be used in case the child has cardiac dysfunction, shock, coronary involvement , multiorgan dysfunction:

Steroids:Methylprednisolone 1-2mg/kg/day, dose can be increased to 10mg/kg/day if symptoms persist after 48-72 hours of treatment.
Intravenous Immunoglobulin 2g/kg over 24 to 48 hours.
Empirical antibiotics as per hospital antibiogram
Taper steroids over 2-3 weeks with clinical and CRP monitoring
• Aspirin 3-5 mg/kg/day, maximum 75 mg/day in all children for 4-6 weeks (with platelet count >80,000/µL) for at least 4-6 weeks or longer for those with coronary aneurysms
• Low molecular weight heparin (Enoxaparin) 1 mg/kg/dose twice daily s/c in >2 months (0.75mg/kg/dose in <2 months) if patient has thrombosis or gaint coronary aneurysm.
For children with cardiac involvement, repeat ECG 48 hourly & repeat ECHO at 7–14 days and between 4 to 6 weeks, and after 1 year if initial ECHO was abnormal
Special note on steroids:
Steroids are not indicated and are harmful in asymptomatic and mild cases of COVID-19.
Indicated only in hospitalized severe and critically ill COVID-19 cases under strict supervision.
Indications– may be used in rapidly progressive moderate and all severe cases
Dosage:Dexamethasone 0.15 mg/kg, maximum dose 6 mg once a day OR Methylprednisolone 0.75 mg/kg, maximum dose 30 mg once a day
• Continue for 5-7 days and taper, up to 14 days, depending on clinical assessment on daily basis • Avoid steroids in first 3-5 days since onset of symptoms as it prolongs viral shedding
Guidelines for mask:
Masks are not recommended for children aged 5 years and under
• Children aged 6-11 years may wear a mask depending on the ability of child to use a mask safely and appropriately under direct supervision of parents/guardians
• Children aged 12 years and over should wear a mask under the same conditions as adults
• Ensure hands are kept clean with soap and water, or an alcohol-based hand rub, while handling masks
Source:Ministry of Health and Family Welfare, Government of India
Source : Ministry of Health and Family Welfare, Government of India