Adolescent obesity and smoking linked to Multiple sclerosis risk: study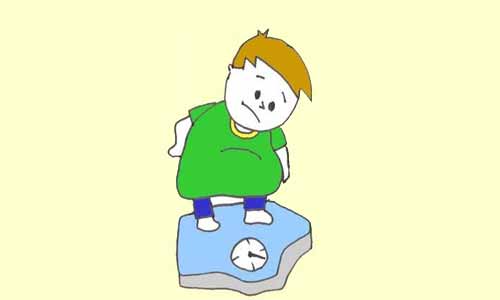 According to a recent research report, teen and adolescent obesity and other lifestyle habits such as smoking may affect the chances of developing Multiple sclerosis.

Global trends in multiple sclerosis (MS) indicate increasing incidence and prevalence. Environmental risk factors, including smoking and childhood high body-mass index (BMI), appear to contribute to MS development alongside genetic risk.
Previous studies have estimated that 53.3% of MS risk is directly attributable to non-genetic factors and that up to one in five MS cases could be attributable to smoking.
With this background, Julia Pakpoor, and associates from the Medical Sciences Division, University of Oxford, undertook a study to estimate and project the reduction in incident MS cases that could be achieved with the elimination of smoking in young adulthood and high BMI in childhood across four countries, to highlight the potential impact of population-level public health initiatives.
Researchers selected UK, USA, Russia, and Australia as countries of interest because of their size, geographical breadth and because they are majority White populations.
The study design consisted of prevalence estimates of high BMI during childhood/adolescence and smoking in early adulthood, and relative risks of MS, obtained from published literature. A time-lag of 10 years was assumed between smoking in early adulthood and MS incidence, and a time-lag of 20 years was assumed between childhood/adolescent high BMI and MS incidence.
The results revealed the following facts.
Overall, the data included almost 15,000 people with MS and almost 580,000 without.
In 2015, youth obesity was linked to 11% of MS cases in the United States; 9% in Australia; 8% in Britain; and 4% of cases in Russia.
By 2035, those numbers are projected to hit 14% in the United States; 11% in Australia; 10% in Britain, and 6% in Russia.
In 2015, about 10% of MS risk could be linked to smoking but said that will decline as smoking rates fall. On the other hand, obesity-related MS risk is on the rise due to increasing rates of weight gain.
These data indicates the magnitude of the problem and highlights the need to act urgently. The report also informs the MS community of potential gains in MS prevention from joining forces with existing preventive campaigns to tackle the leading drivers of premature morbidity and mortality.
Based on the results, the authors concluded that" Assuming causality, there is the potential to substantially reduce MS incidence with the elimination of lifestyle-related modifiable risk factors, which are the target of global public health prevention strategies."
For the full article click on the link: https://doi.org/10.1093/ije/dyaa151
Primary source: International Journal of Epidemiology
Source : International Journal of Epidemiology