Afebrile infants with AOM at lower risk of invasive bacterial infections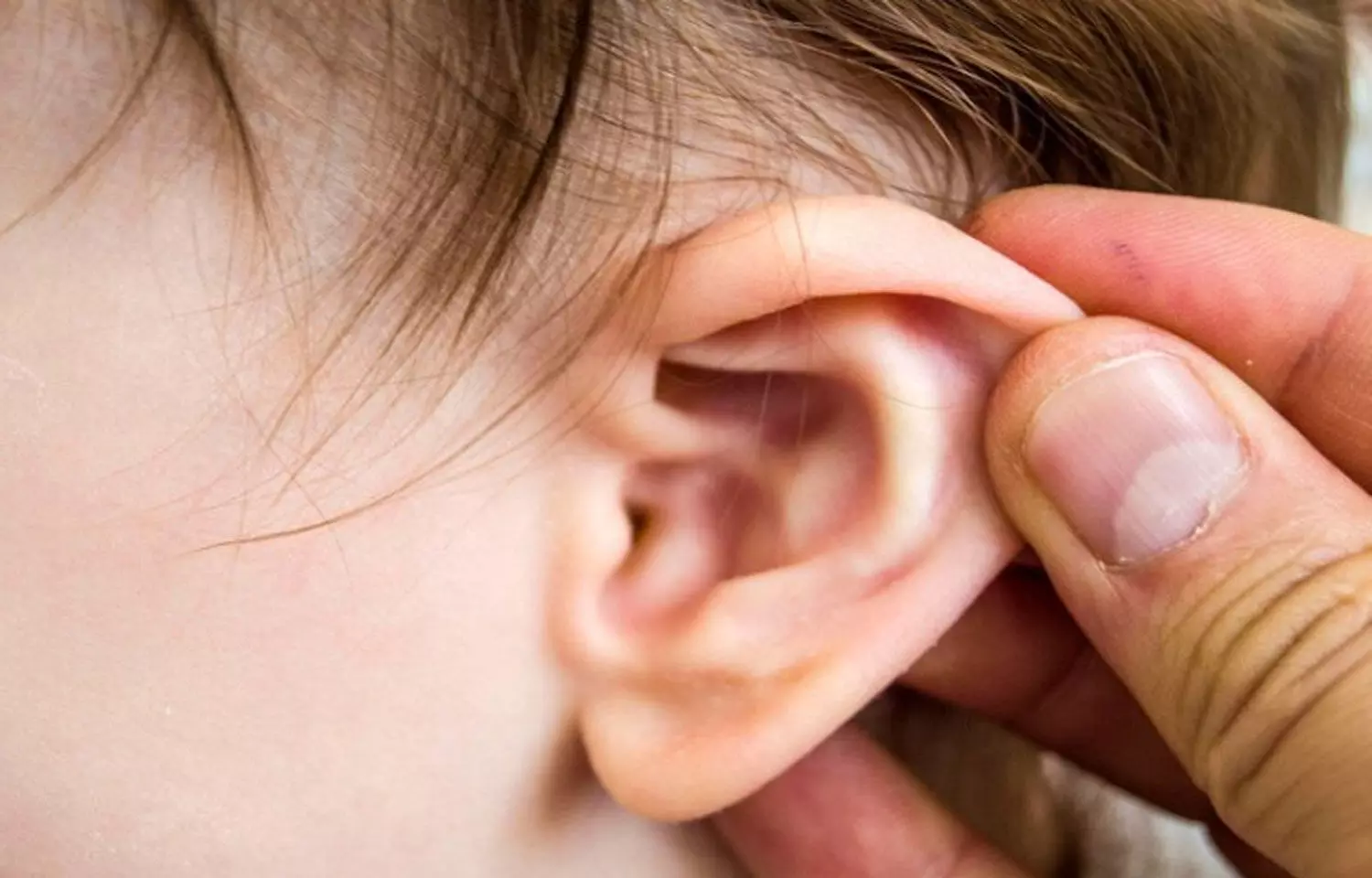 Afebrile infants having acute otitis media (AOM) have a lower risk of invasive bacterial infections (IBIs) and adverse events, finds a recent study. The findings, published in the journal Pediatrics, implies that outpatient management without diagnostic testing may be reasonable for afebrile infants with AOM.

Acute otitis media, a common childhood infection, affects >80% of children before 3 years of age. AOM although is relatively uncommon in infants younger than 3 months of age but once the diagnosis is made there is a lack of evidence that guides further clinical care. The current American Academy of Pediatrics (AAP) guideline on the diagnosis and management of AOM excludes infants younger than 6 months of age. So, there is not national recommendations for young infants with AOM.

The presence of IBIs is one important clinical concern in infants younger than 3 months. Previous studies have suggested a low prevalence of bacteremia in infants with AOM, but these studies were met by certain limitations. The clinical conundrum of AOM in infants younger than 3 months may be most relevant to those without fever, for whom the appropriate diagnostic evaluation for IBI, if any, is unclear. Considering the above background Son H. McLaren, Columbia University, New York, New York, and colleagues determined the prevalence of invasive bacterial infections and adverse events in afebrile infants with acute otitis media.
For the purpose, the researchers conducted a 33-site cross-sectional study of afebrile infants ≤90 days of age with AOM seen in emergency departments from 2007 to 2017. The eligible infants were identified using emergency department diagnosis codes and confirmed by chart review. Of 5270 infants screened, 1637 met study criteria.
IBIs (bacteremia and meningitis) were determined by the growth of pathogenic bacteria in blood or cerebrospinal fluid (CSF) culture. Adverse events were defined as substantial complications resulting from or potentially associated with AOM.
Key findings of the study include:
None of the 278 (0%) infants with blood cultures had bacteremia; 0 of 102 (0%) with CSF cultures had bacterial meningitis; 2 of 645 (0.3%) infants with 30-day follow-up had adverse events, including lymphadenitis (1) and culture-negative sepsis (1).
Diagnostic testing for IBI varied across sites and by age; overall, 278 (17.0%) had blood cultures, and 102 (6.2%) had CSF cultures obtained.
Compared with infants 0 to 28 days old, older infants were less likely to have blood cultures or CSF cultures obtained.
"Our findings show that afebrile infants with clinician-diagnosed AOM have a low prevalence of IBIs and adverse events; therefore, outpatient management without diagnostic testing may be reasonable," concluded the authors.
The study,"Invasive Bacterial Infections in Afebrile Infants Diagnosed With Acute Otitis Media," is published in the AAP journal Pediatrics.
DOI: https://pediatrics.aappublications.org/content/early/2020/12/04/peds.2020-1571
Source : journal Pediatrics