Colic & Sleep Problems in infancy tied to Behavioral Problems in kids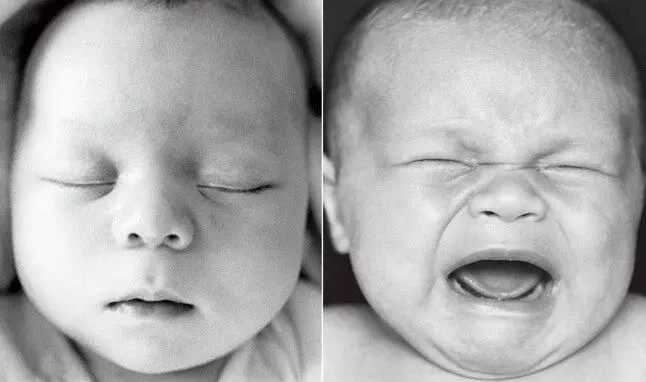 Crying and sleep problems in infancy are common concerns for parents, often resulting in increased use of multiple health services. Sleep problems have different presentations and rates at different ages, and the prevalence varies depending on the criteria used. A crying duration exceeding 3 h/24 h for at least 3 days of at least 3 weeks is typically known as 'colic'. Infantile colic affects between 17 and 25% of infants during the first months of life. Colic and sleep problems early in life should be taken into account as risk factors for development and behavioural problems within the first 5 years of a child's life suggests a study published in the BMC Pediatrics on January 07, 2021.

Although infant crying and sleep problems are usually regarded as self-resolving, there is conflicting evidence on their association with adverse medium to long-term outcomes. Previous research represents important steps toward identifying the long-term outcome of colic and sleep problems in children. However, these studies have limitations and the association between sleep and colic problems in infancy and subsequent development, emotional and behaviour problems in young children remains unclear. Therefore researchers of the Oslo Metropolitan University, Oslo, Norway, conducted a study to examine the association between infants' crying and sleep problems at 6 months and behavioural and development problems at 18 months, 3 and 5 years.
Researchers conducted a population-based longitudinal study based on data from the Norwegian Mother, Father and Child Cohort Study (MoBa), conducted at the Norwegian Institute of Public Health from June 1999 to December 2008. They identified 86,724 children and collected data using questionnaires given to mother at four-time points when the child was 6 months, 18 months, 3 years and 5 years. They used Z-scores to assess the differences between groups of children (e.g. having colic or not, having a sleep problem or not). They measured emotional and behavioural problems with items from the Child Behaviour Checklist. Development problems were measured with items from The Ages and Stages Questionnaire.
Key findings of the study were:
• Researchers noted, Infants with colic, scored significantly lower on development at 5 years (B=-0.10) and higher on internalising problems both at 3 years (B=0.15) and 5 years (B=0.17) than the reference population.
• They observed, Children who awoke frequently and were more difficult to put to bed at 6 months scored significantly lower on development at 18 months and 3 and 5 years, and higher on internalising behaviour problems at 3 and 5 years (B=0.18 and B=0.16)
They noted, Children with shorter sleep duration at 6 months had more internalising behaviour problems at 3 years (B=0.14) and 5 years (B=0.15) than the reference population.
The authors concluded, "This large population-based study revealed that colic and disruptive sleep early in life may be risk factors for developmental and behavioral problems within the first 5 years of a child's life. It is important to be aware that disruptive sleep and colic in infancy may have long-term negative consequences. Thus, early intervention should be a part of a comprehensive plan to prevent behavioural and developmental difficulties".
For further information:
Article Source :
BMC Pediatrics