Higher-calorie refeeding efficacious treatment in anorexia nervosa patients: JAMA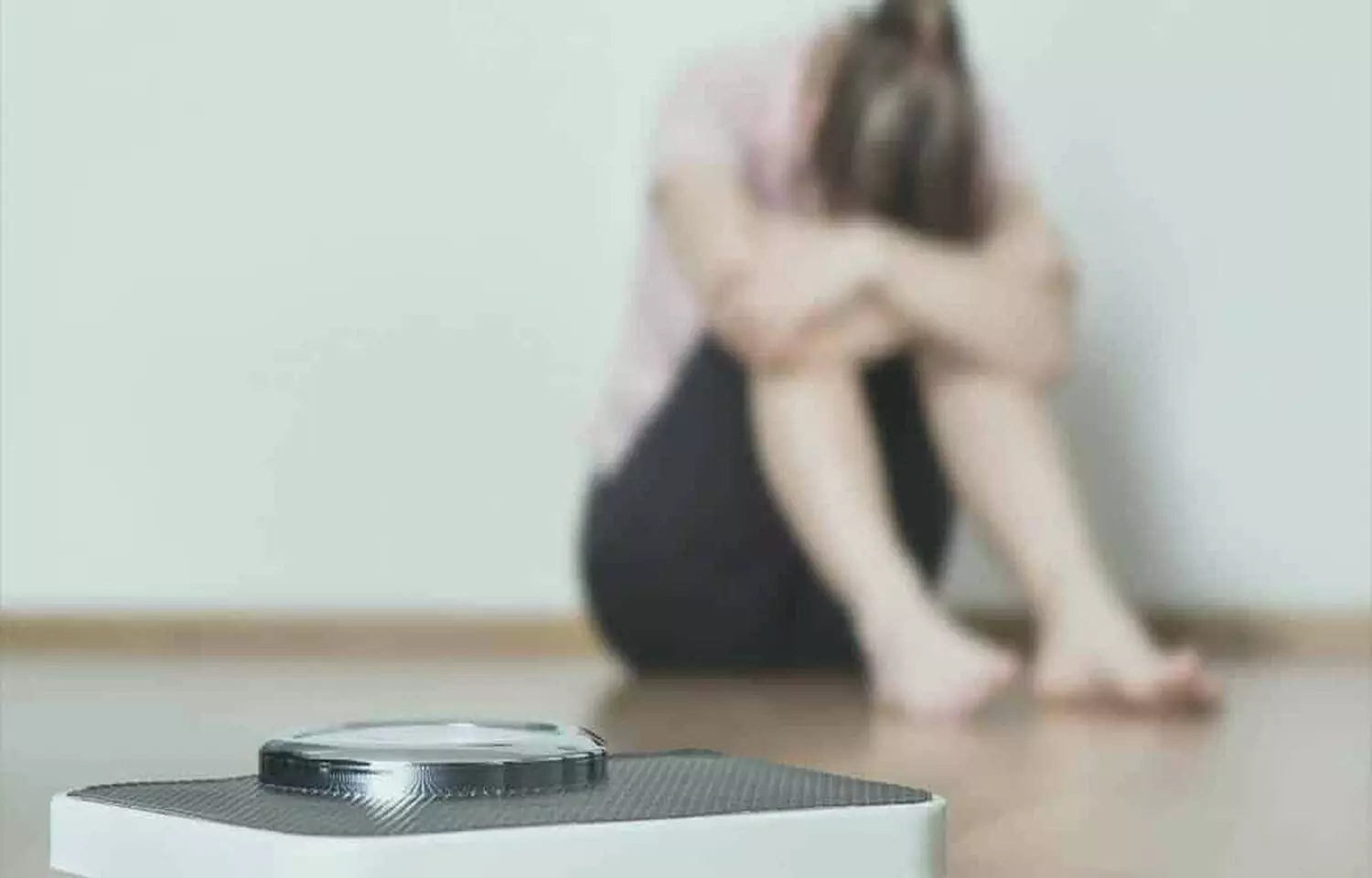 USA: Higher-calorie refeeding was found to be less costly and more efficacious than lower-calorie refeeding during hospitalization in patients with anorexia nervosa, according to a recent study in the journal JAMA Pediatrics.

Starting with low calories and advancing cautiously is the standard of care for refeeding inpatients with anorexia nervosa and is associated with longer hospital stay and slow weight gain. Some studies have suggested that higher-calorie refeeding improves these outcomes without increasing risk of refeeding syndrome.

Andrea K. Garber, University of California, San Francisco, and colleagues aimed to compare the short-term efficacy, safety, and cost of lower-calorie vs higher-calorie refeeding for malnourished adolescents and young adults with anorexia nervosa.
The multicenter randomized clinical trial included 1210 adolescents and young adults aged 12 to 24 years hospitalized with anorexia nervosa or atypical anorexia nervosa enrolled from February 8, 2016, to March 7, 2019 at 2 inpatient eating disorder programs at large tertiary care hospitals. They were given higher-calorie refeeding, beginning at 2000 kcal/d and increasing by 200 kcal/d or lower-calorie refeeding, beginning at 1400 k/cal and increasing by 200 kcal every other day. 9 participants withdrew prior to treatment, the modified intention-to-treat analyses included 111 participants
Main outcomes were end-of-treatment outcomes; the primary end point of the trial is clinical remission over 12 months.
Key findings of the study include:
Higher-calorie refeeding restored medical stability significantly earlier than lower-calorie refeeding (hazard ratio, 1.67).
Electrolyte abnormalities and other adverse events did not differ by group.
Hospital stay was 4.0 days shorter among the group receiving higher-calorie refeeding, which was associated with a savings of $19 056 in hospital charges per participant.
"In the first randomized clinical trial in the US to compare refeeding approaches in patients with anorexia nervosa and atypical anorexia nervosa, higher-calorie refeeding demonstrated short-term efficacy with no increase in safety events during hospitalization," wrote the authors.

"Findings from this RCT support the development of evidence-based recommendations for HCR in adolescents and young adults hospitalized with moderate malnutrition secondary to AN and AAN. The primary end point of this trial, 12-month clinical remission, will be reported when participants complete long-term follow-up," they concluded.
"Short-term Outcomes of the Study of Refeeding to Optimize Inpatient Gains for Patients With Anorexia Nervosa: A Multicenter Randomized Clinical Trial," is published in the journal JAMA Pediatrics.
DOI: https://jamanetwork.com/journals/jamapediatrics/fullarticle/2771984
Source : JAMA Pediatrics