Infants, children acquire oral human papillomavirus, probably from mother: CDC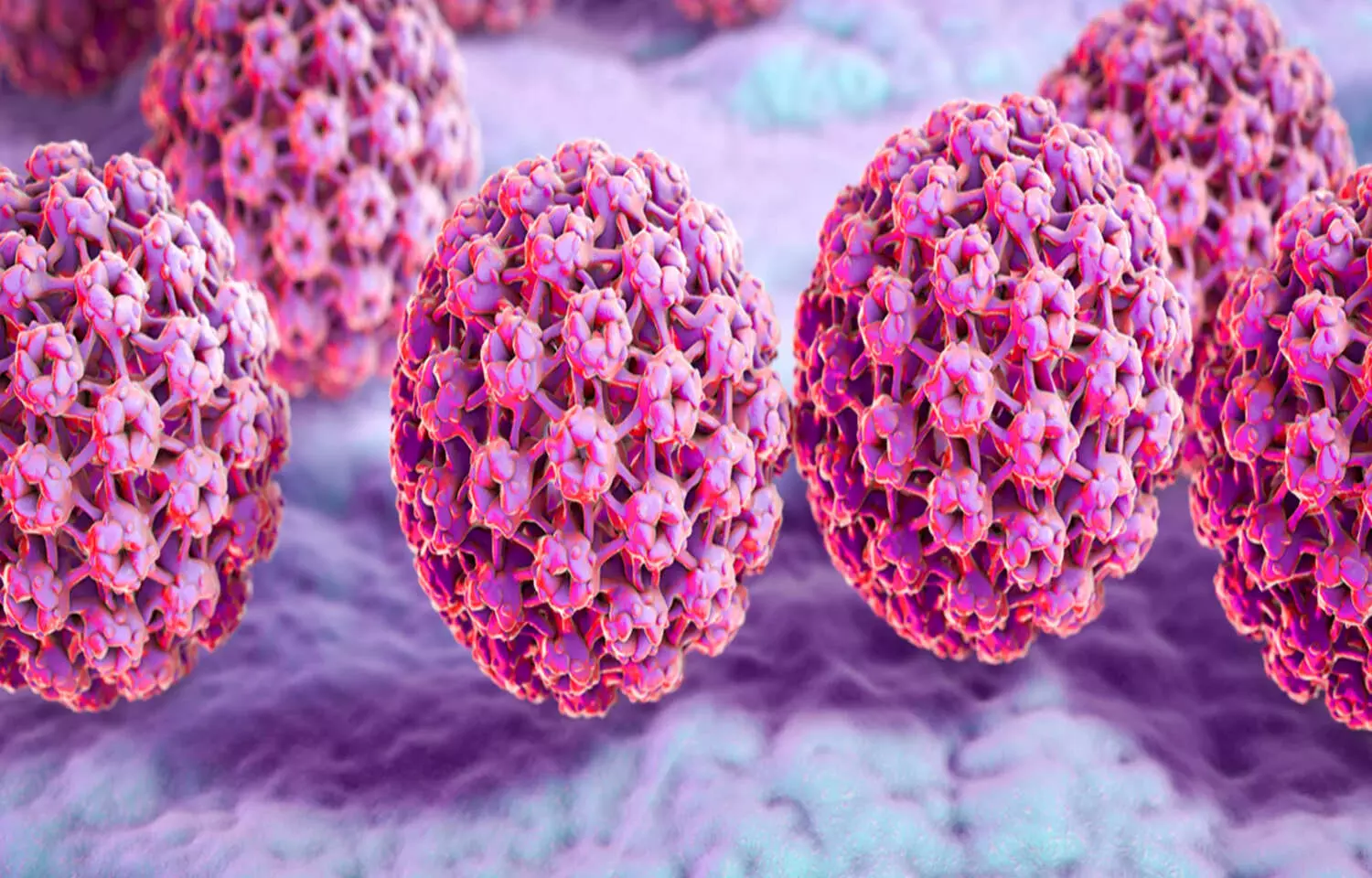 Finland: Oral human papillomavirus (HPV) infections has been detected in infants and young children, reveals a recent study in the journal Emerging Infectious Diseases -- a publication of the U.S. Centers for Disease Control and Prevention. The results indicate that HPV infection can be acquired nonsexually and is already common at an early age.

According to the study, mother is the most likely source of first HPV infection in her child. HPV status of the mother majorly impacts the outcome of oral HPV persistence for her offspring.

Stina Syrjänen, University of Turku, Turku, Finland, and colleagues examined oral samples from 331 children in Finland who were the participants of the Finnish Family HPV Study from birth during 9 follow-up visits (mean time 51.9 months). The samples were tested for 24 HPV genotypes.
Key findings of the study include:
Oral HPV prevalence for children varied from 8.7% (at a 36-month visit) to 22.8% (at birth), and 18 HPV genotypes were identified.
HPV16 was the most prevalent type to persist, followed by HPV18, HPV33, and HPV6.
Persistent, oral, high-risk HPV infection for children was associated with oral HPV carriage of the mother at birth and seroconversion of the mother to high-risk HPV during follow-up.
"Children acquire their first oral HPV infection at an early age. The HPV status of the mother has a major impact on the outcome of oral HPV persistence for her offspring," wrote the authors.
"These results have several major implications in HPV vaccination programs. If a subgroup of children can acquire a persistent HPV infection, the timing of prophylactic HPV vaccination is imperative. Maternal HPV antibodies, irrespective of whether they are acquired by natural HPV infection or vaccination, might protect the fetus, newborn, and young child against early HPV infection," they concluded.
The study titled, "Oral Human Papillomavirus Infection in Children during the First 6 Years of Life, Finland," is published in the journal Emerging Infectious Diseases.
DOI: https://wwwnc.cdc.gov/eid/article/27/3/20-2721_article
Source : Emerging Infectious Diseases