Infants to be transferred from NICU to safe sleep environments fast, AAP reports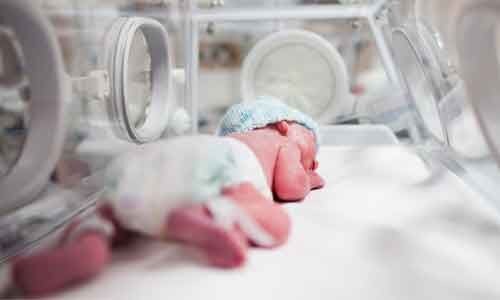 According to the recent clinical report laid out by the American Academy of Pediatrics published in the Pediatrics Journal has revealed that infants should be transferred from the neonatal intensive care unit (NICU) to safe sleep environments as soon as possible.
Of the nearly 3.8 million infants born in the United States, 8.3% are low birth weight (ie, weight <2500 g) and 10% are born preterm (ie, gestational age of <37 weeks). Ten to fifteen percent of infants (approximately 500 000 annually), including low birth weight and preterm infants and others with congenital anomalies, perinatally acquired infections, and other diseases, require admission to a NICU.
Every year, approximately 3600 infants in the United States die of sudden unexpected infant death (SUID), including sudden infant death syndrome (SIDS), unknown and undetermined causes, and accidental suffocation and strangulation in an unsafe sleep environment.
Preterm and low birth weight infants are 2 to 3 times more likely than healthy term infants to die suddenly and unexpectedly.
Thus, it is important that health care professionals prepare families to maintain their infant in a safe home sleep environment as per recommendations of the American Academy of Pediatrics.
The following recommendations have been highlighted-
a. The intensive care nursery should develop a safe sleep policy, with the goal of transitioning the infant to a safe home sleep environment.
b. The NICU should use an algorithm for routine and repeated evaluation of each NICU infant for safe home sleep readiness.
c. Incremental implementation of components of a safe sleep environment can be implemented for NICU infants not ready to completely transition to a safe home sleep environment.
d. All staff involved in the care of NICU infants should receive education on and maintain expertise in infant sleep safety.
e. Family education regarding infant sleep safety should be provided early and often throughout the hospital course.
f. When the infant is deemed ready for transition to a safe home sleep environment, the therapeutic positioning card should be replaced with messaging that the infant is now being maintained in a safe sleep environment.
g. When the infant transitions to the safe home sleep environment, consideration should be given to using this opportunity to provide formal safe sleep education for the family and celebrate the event on par with a developmental milestone.
h. If an infant has a clinical deterioration after going into a safe home sleep environment, then therapeutic positioning may need to be reinstituted.
I. Before hospital discharge, all NICU families should receive standardized safe infant sleep education and be queried about a safe home sleep environment followed by applicable counseling.
j. If the family does not have the means for a safe home sleep environment, then a referral should be made to social work for assistance and/or referral to resources that can provide cribs or portable play yards at low or no cost.
k. Crib audits should be an integral component of a NICU safe sleep program to monitor success or identify areas for improvement.
l. Consideration should be given to incorporating safe sleep education into the electronic medical record.
m. Include primary and ancillary care providers and neurodevelopmental teams in preparation for a smooth transition to home that includes maintenance and reinforcement of a safe home sleep environment.
Medical needs of the neonatal intensive care unit (NICU) infant often require practices such as nonsupine positioning, which should be transitioned as soon as medically possible and well before hospital discharge to sleep practices that are safe and appropriate for the home environment.
Source : Pediatrics Journal