Lactic acidosis a frequent complication of asthma in children, claims study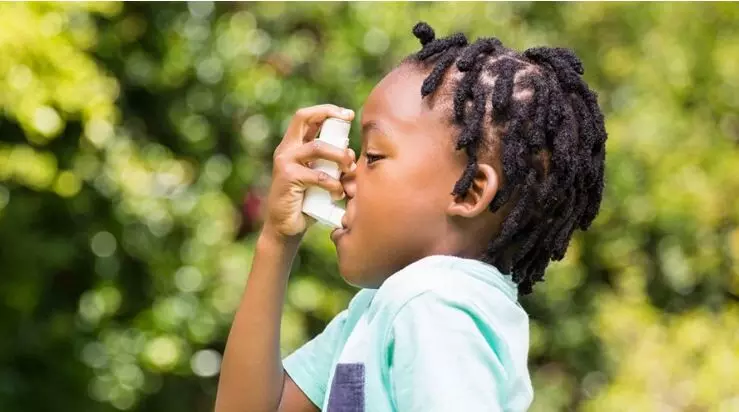 A recently published study in the European Journal of Pediatrics have suggested that Lactic acidosis is a frequent complication of acute asthma in the paediatric population. The research team further estimated that age older than 6 years, hyperglycaemia, and nebulised salbutamol are risk factors for lactic acidosis during asthma.

Lactic acidosis is another blood gas alteration observed during moderate or severe asthma. Multiple mechanisms have been proposed. Some have evoked reduced tissue perfusion or overuse of respiratory muscles under hypoxic conditions. Others have suggested that b2-adrenergic agents like bronchodilators used to treat asthma lead to increased gluconeogenesis, glycogenolysis, glycolysis, and lipolysis, cumulating in lactic acid production.
Even though Lactic acidosis is now a well-known complication of status asthmaticus in adults, data is rare in children.
So, with the aim to describe the prevalence and risk factors contributing to lactic acidosis in children treated with salbutamol for moderate or severe acute asthma, a team of researchers under Marta Ruman, from the Children's Hospital, Service of Paediatrics, Switzerland undeetook the study .
A total of 154 children 2–17 years of age were enrolled in a prospective observational study conducted in a tertiary hospital. All had capillary blood gas assessment 4 h after the first dose of salbutamol in hospital. The primary endpoint was the prevalence of lactic acidosis. Potential contributing factors such as age, sex, BMI, initial degree of asthma severity, type of salbutamol administration (nebuliser or inhaler), steroids, ipratropium bromide, and glucose-containing maintenance fluid represented secondary endpoints.
On data analysis, the following facts emerged.
All in all, 87% of patients had hyperlactatemia (lactate concentration > 2.2 mmol/l).
Lactic acidosis (lactate concentration > 5 mmol/l and anion gap ≥ 16 mmol/l) was observed in 26%.
In multivariate analysis, age more than 6 years (OR = 2.8, 95% CI 1.2–6.6), glycemia above 11 mmol/l (OR = 3.2 95% CI 1.4–7.4), and salbutamol administered by nebuliser (OR = 10, 95% CI 2.7–47) were identified as risk factors for lactic acidosis in children with moderate or severe asthma.
"Lactic acidosis is a frequent and early (H4) complication of asthma observed in children treated with high doses of bronchodilators. Salbutamol administered by nebuliser, age more than 6 years, and hyperglycaemia were identified as risk factors of lactic acidosis during asthma. Even if self-limited, this condition is important to recognise to avoid unnecessary and harmful therapeutic intensification."said the team.
Primary source: European Journal of Pediatrics
Source : European Journal of Pediatrics