Laryngeal control therapy reduces need for asthma drugs in kids with PVFMD: Study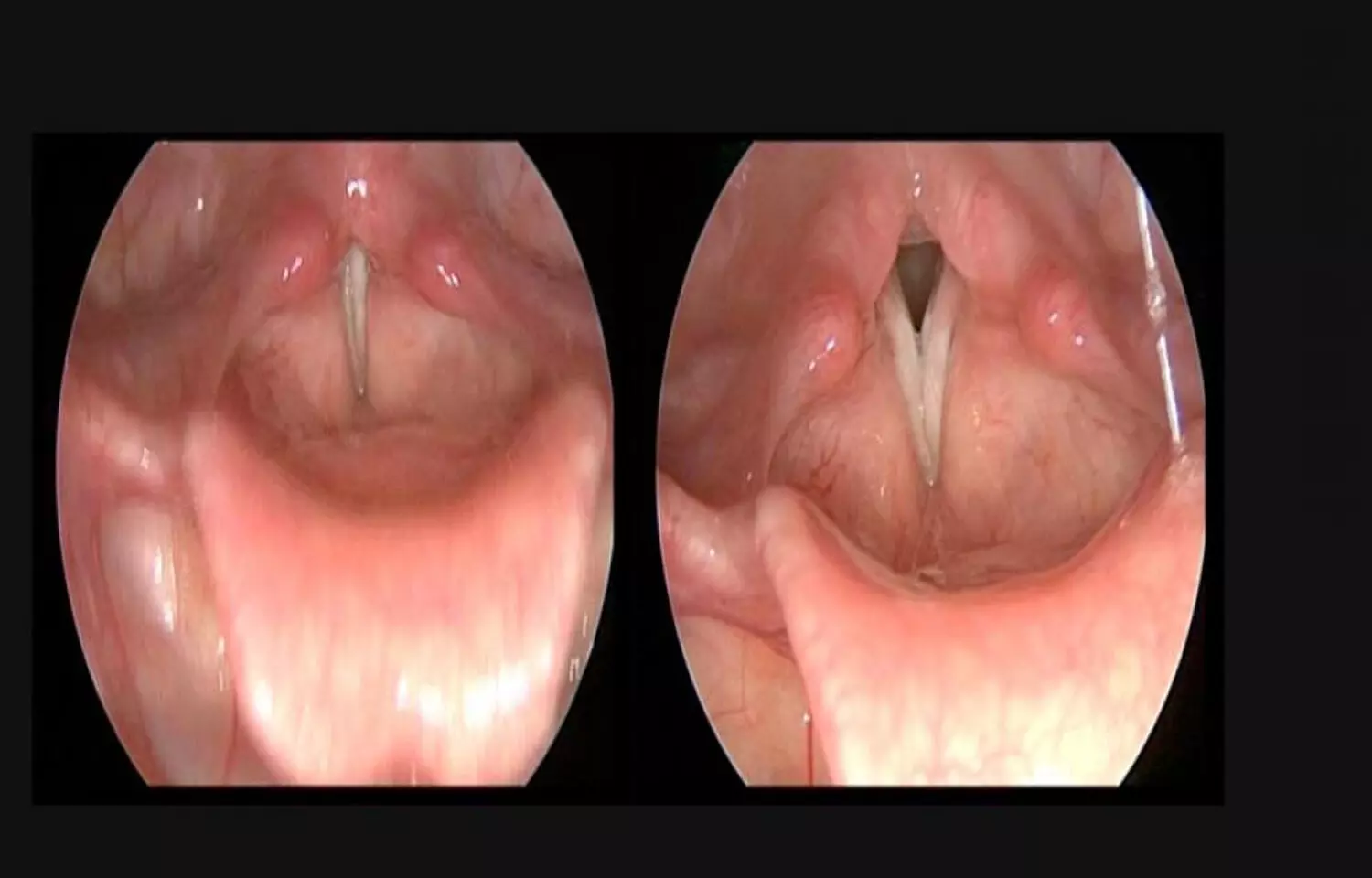 USA: Participation in laryngeal control therapy (LCT) reduces the use of asthma medication in pediatric patients with paradoxical vocal fold motion disorder (PVFMD), finds a recent study in the journal The Laryngoscope. LCT consists of teaching breathing techniques and identification of physical, emotional and environmental contributing factors and strategies for their reduction.

According to the study, LCT for pediatric PVFMD leads to a significant decrease in symptoms as measured by the Dyspnea Index (DI).

Brad deSilva, The Ohio State University Wexner Medical Center, Columbus, Ohio, U.S.A., and colleagues conducted this prospective observational study to determine if the diagnosis and treatment of PVFMD leads to decreased use of asthma medication. They also determined dyspnea outcomes following diagnosis and treatment for PVFMD.
The researchers recruited 26 patients (aged 11 to 17 years) with newly diagnosed PVFMD. They were required to fill a medication questionnaire and Dyspnea Index at the initial visit, at the first return visit, and at greater than 6 months post‐diagnosis and therapy.
Key findings of the study include:
There were 19/26 (73%) patients diagnosed with asthma prior to a diagnosis of PVFMD, and 26/26 (100%) patients were using an inhaler prior to the enrollment visit.
Twenty‐two (85%) patients completed follow‐up questionnaires.
Five patients participated in no therapy, seven patients in partial therapy, and 14 patients in full therapy.
Significant reduction in asthma medication use was seen in the full therapy group and in those with exercise as their only trigger.
Furthermore, symptoms as scored by the DI decreased overall from 25.5 to 18.8.
"Diagnosis and treatment of pediatric PVFMD leads to a decline in asthma medication use in those patients who participate in at least two LCT sessions and in those with exercise‐induced PVFMD," concluded the authors.
The study, "Reduced Asthma Medication Use after Treatment of Pediatric Paradoxical Vocal Fold Motion Disorder," is published in the journal The Laryngoscope.
DOI: https://onlinelibrary.wiley.com/doi/abs/10.1002/lary.29283
Source : The Laryngoscope