Long Peripheral Catheters first-line device for for Multiday IV Therapy in kids: Study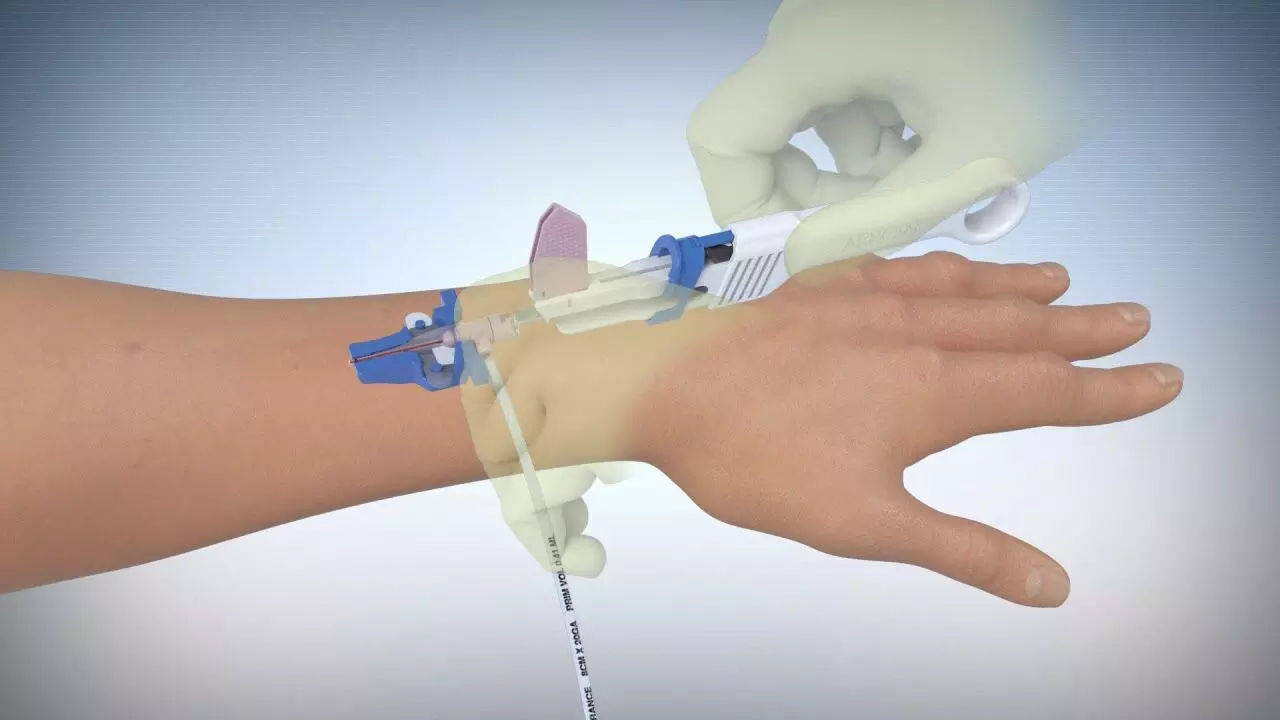 Establishment of functioning peripheral intravenous (IV) access is a vital step to provide care in the emergency and inpatient settings. A recent study suggests that Long Peripheral Catheters (LPCs) reduces catheter failure and total catheters in children and recommend the use of LPCs as the first-line device for peripheral access. The study findings were published in the journal PEDIATRICS on January 14, 2021.
Patients with a medical history of obesity, IV drug abuse (IVDA), end-stage renal disease (ESRD), and/or sickle cell disease have been shown to have Difficult Vascular Access (DVA) using the traditional technique. Once cannulated, the survival time of IV catheters is problematic, with early failure a common complication. In children, intravenous therapy (IVT) is generally administered via peripheral intravenous catheters (PIVCs) (2–6 cm in length). However, a previous study suggests that PIVCs are unreliable after 2 days. Long peripheral catheters (LPCs) (6–15 cm in length) could improve the delivery of IVT, but the data available are limited. Therefore, researchers of Melbourne, Australia, conducted a study to determine if LPCs could decrease catheter failure and the number of catheters in children receiving multiday IVT.

It was an open-label randomized controlled trial conducted at Monash Children's Hospital in Melbourne, Australia. Researchers included 72 participants of age1 to 17 years, undergoing surgery and requiring >48 hours of postoperative IVT. They randomly assigned them to receive either 2.5-cm 22G PIVCs (n=36) or 8-cm 22G LPCs (n=36).
Key findings of the study were:
• Upon analysis, researchers have found a similar median duration of IVT of 5.1 days between the groups.
• They also found that the catheter failure was higher for PIVCs than LPCs (66.7% vs 19.4% or 187.9 vs 41.0 failures per 1000 catheter-days).
• They noted that the infiltration was the most common reason for PIVC failure (33.3% vs 2.8%).
• They found that LPCs exhibited superior life span (4.7 vs 3.5 days) and children with LPCs were twice as likely to complete therapy with a single catheter (80.6% vs 38.9%).
The authors concluded, "LPCs reduce catheter failure and total catheters in children. They should be considered as the first-line device for peripheral access in any child receiving prolonged IVT".
For further information:
https://pediatrics.aappublications.org/content/early/2021/01/13/peds.2020-000877
Article Source :
 PEDIATRICS