Neonatal stimulation more effective with cord intact than those with early cord clamping: Study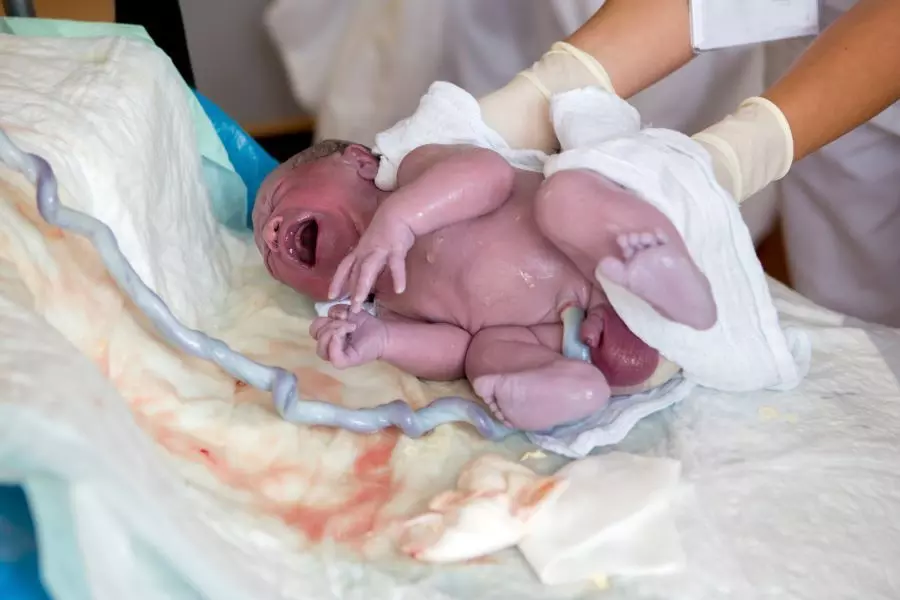 Globally, among the 140 million neonates who are born every year, 10-15million do not cry or breathe at birth. These neonates may require resuscitation to transition from the intrauterine to the extrauterine environment. The commencement of breathing and the transition of blood flow from the umbilical to the pulmonary circulation, are the two major physiological events leading to extrauterine transition.

The ILCOR 2020 recommends that a neonate who is not crying or breathing with poor tone and heart rate less than 100 beats per minute should receive stimulation and clearing of airways (as needed) with intact cord. Resuscitation with cord intact may provide a smoother cardiopulmonary transition at birth. Also the WHO recommends if there is experience in providing ventilation without cutting the umbilical cord, ventilation can be initiated before cord-cutting. Despite guidelines and educational programmes on delayed cord clamping , health professional especially in low-middle income countries often clamp cord early prior to resuscitation.
KC Asish et al conducted this study to evaluate the impact of stimulation among neonates with the cord intact versus those with cord clamped on breathing and birth outcome.
In this nested observational study none tertiary care hospital in Nepal were included. The cord management was at the discretion of the individual health worker. Non-crying neonates with a gestation more than 34 weeks who received additional tactile stimulation constituted the study population. Babies who cried immediately after birth; those with birth defects and babies who did not cry and were nor stimulated also were excluded from the study.
Key findings of the study are:
- A total of 3073 non-crying neonates were included in the analysis,among which 2563 were stimulated. Of the neonates stimulated, 671 (26.2%) of them had their cord intact, while 1892 (73.8%) had their cord clamped.
- Researchers observed that a higher proportion of the neonates were breathing in the group with cord intact as compared with the group cord clamped (81.1% vs 68.9%, p<0.0001).
- The use of bag-and-mask ventilation was lower among those who were stimulated with the cord intact than those who were stimulated with cord clamped (18.0% vs 32.4%, p<0.0001).
- Proportion of neonates with Apgar Score ≤3 at 1min was lower with the cord intact than with cord clamped (7.6% vs 11.5%, p=0.001).
- Upon multivariate analysis, neonates with intact cord had 84% increased odds of spontaneous breathing compared with those with cord clamped.
Evidence suggests that there is increased oxygenation with intact cord due to several interacting mechanisms: persisting oxygenation by the placenta, avoidance of bradycardia often associated with clamping the cord before the onset of respirations and earlier initiation of breathing resulting in increased pulmonary blood flow.
Authors conclude-" There is a need to implement a delay in cord clamping as a quality improvement intervention to improve initial steps of resuscitation—especially stimulation and if necessary bag-and-mask ventilation."
Source:BMJ pediatrics
Source : BMJ pediatrics