Predictors of severe outcomes in Multisystem inflammatory syndrome in Children: Lancet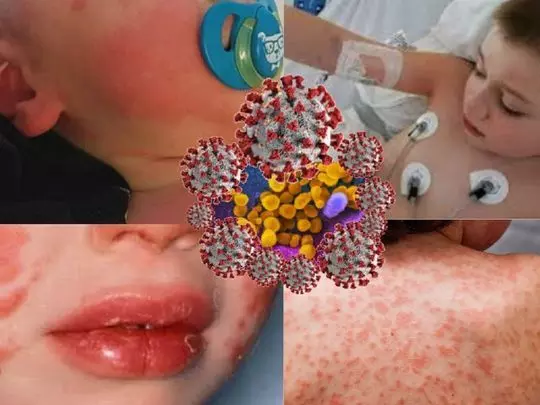 MIS-C is a rare but severe hyperinflammatory condition in children and adolescents that typically occurs 2-6 weeks after acute SARS-CoV-2 infection. Clinical manifestations vary widely among patients with MIS-C, hence Joseph and his team from CDC, USA conducted this study to investigate factors associated with severe outcomes.
In this retrospective surveillance study, 1080 cases were assessed who met the CDC MIS-C case definition, which is as follows: (1) younger than 21 years, (2) fever, (3) laboratory evidence of inflammation, (4) hospital admission, (5) multisystem (≥2) organ involvement (cardiac, renal, respiratory, hematological, gastrointestinal, dermatological, or neurological), (6) no alternative plausible diagnosis, and (7) either laboratory confirmation of SARS-CoV-2 infection by RT-PCR, serology, or antigen test, or known COVID-19 exposure within 4 weeks before symptom onset. This is largest available cohort of MISC cases. Factors assessed for potential links to severe outcomes included pre-existing patient factors (sex, age, race or ethnicity, obesity, and MIS-C symptom onset date) and clinical findings (signs or symptoms and laboratory markers).
Major findings of the study include:
1. Age older than 5 years was strongly associated with more severe outcomes and non-Hispanic Black children seem to be more affected than non-Hispanic White patients.
2. Clinical symptoms such as dyspnea and abdominal pain were associated with increased need for ICU admissions.
3. Coronary abnormalities were more common among male patients compared to their female counterparts.
4. ICU admission was associated with increased D-dimer, troponin, BNP, proBNP, C-reactive protein, ferritin, and IL-6 concentrations and decreased counts of platelets and lymphocytes.
5. Increased D-dimer and ferritin concentrations were associated with shock and decreased cardiac function.
6. Patients with mucocutaneous lesions and conjunctival injection were more likely to have coronary artery abnormalities compared with patients without these symptoms.
7. The only laboratory markers associated with coronary artery abnormalities were proBNP and IL-6 .
The increased rate of ICU admission and decreased cardiac function among non-Hispanic Black patients may be due to factors such as insufficient access to health care, increased prevalence of underlying medical conditions, and increased exposure to environmental pollutants can affect a wide range of health risks and outcomes.
Authors conclude that-" specific patient factors could be identified as high risk for severe outcome providing impetus for specific laboratory tests, rapid imaging studies. and more aggressive treatment".
Article source: The Lancet Child and Adolescent Health
Source : The Lancet child and adolescent health